Unlock Your Fitness Potential: Discover the Top 5 Mobile Apps for Effortlessly Tracking Your Health and Activity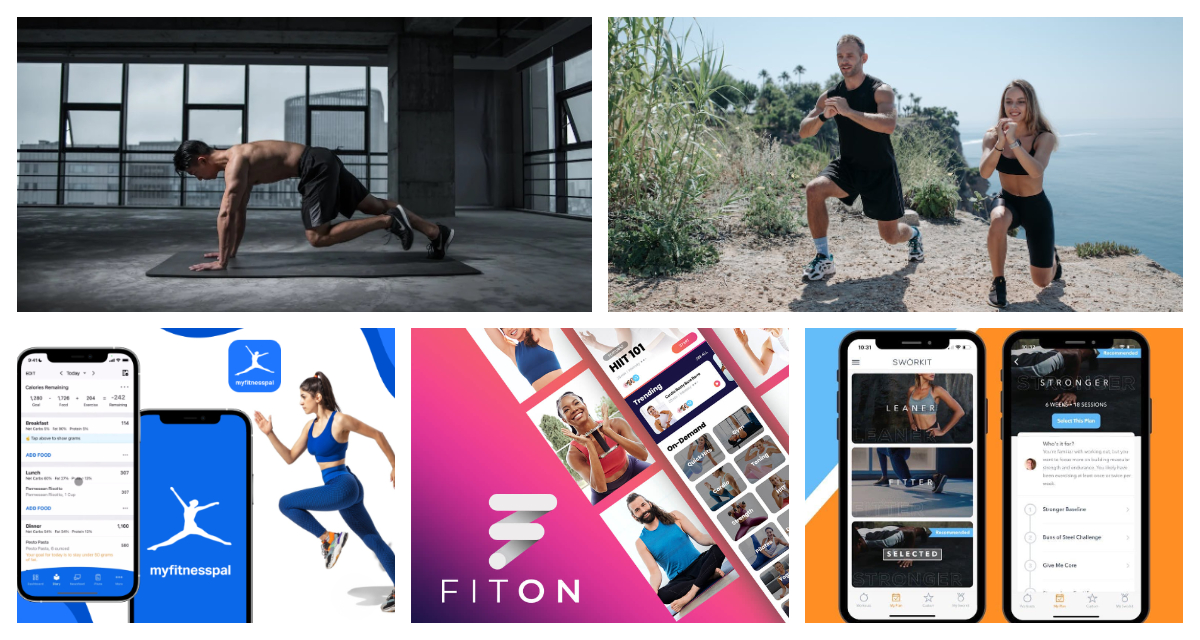 Maintaining a healthy work-life balance is crucial for a well-rounded lifestyle. With the advent of mobile apps designed to track and monitor various aspects of our daily activities, achieving a healthy lifestyle has become easier than ever. Fitness enthusiasts can download these user-friendly apps to track their workouts, monitor their heart rate, and receive real-time feedback, ultimately leading to better results. Whether you're looking to build muscle, lose weight, or simply get fit, these apps provide a comprehensive platform for progress tracking and motivation.
One such app, available for both Android and iOS devices, offers a range of features to help users achieve their fitness goals. With a free download and sign-up process, users can gain access to basic tracking functionalities, workout tips, and motivational content. For those seeking more advanced features and personalized guidance, a paid subscription option is available, offering additional benefits such as customized workout plans and nutrition guides. The app's intuitive interface and seamless integration with popular fitness trackers make it an ideal companion for gym-goers and sports enthusiasts alike, allowing them to easily monitor their activity levels and receive real-time feedback on their progress.
Sports Tracker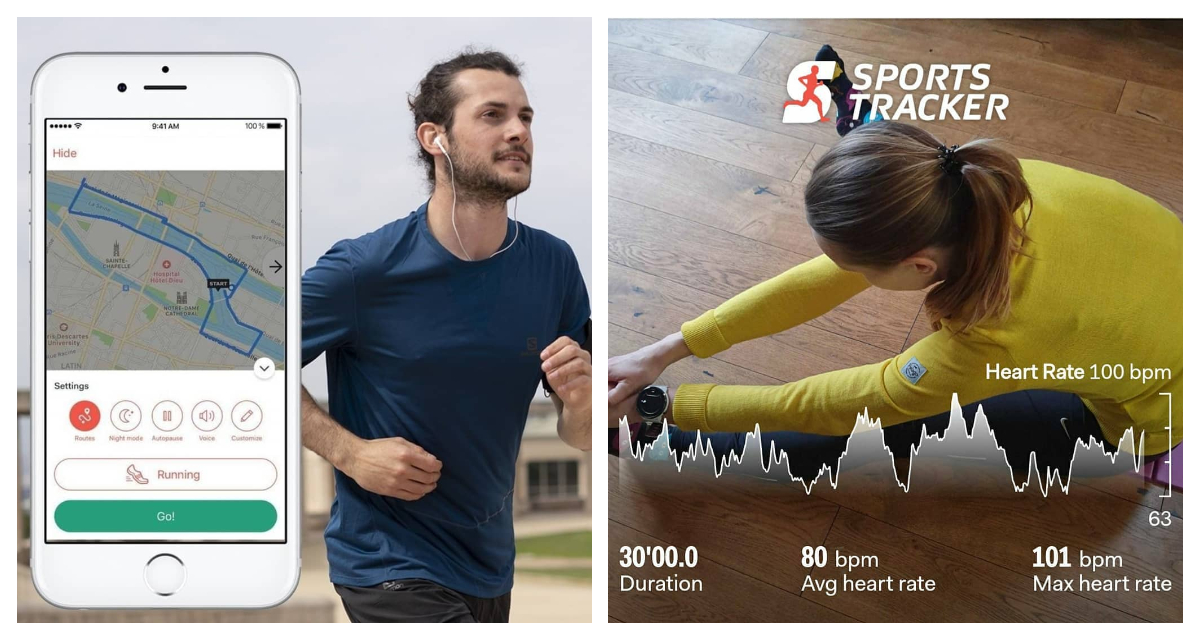 This exceptional free fitness app leverages GPS technology to meticulously track various activities such as running, walking, hiking, and other invigorating workouts. With a wide range of workout types to choose from, users can customize their fitness regimen to suit their preferences. Moreover, the app empowers users to embark on exciting explorations of new routes, ensuring that each run remains invigorating and captivating.
As the name implies, Sports Tracker goes beyond merely tracking workouts, as it seamlessly compiles and summarizes valuable information, providing a comprehensive overview of users' progress towards their fitness goals. Like any other top-tier fitness application, Sports Tracker empowers users to stay on top of their workout routines, offering a holistic and rewarding fitness experience.
Pros of Sports Tracker:
GPS tracking for outdoor activities
Offers fitness motivation
Assist users to explore new routes
Cons of Sports Tracker:
Very basic activity tracking feature
Details of Sports Tracker:
| | |
| --- | --- |
| Features: | Activity tracking, GPS tracking for outdoor activities |
| Platform: | iOS & Android |
Click here to download now.
Caliber Strength Training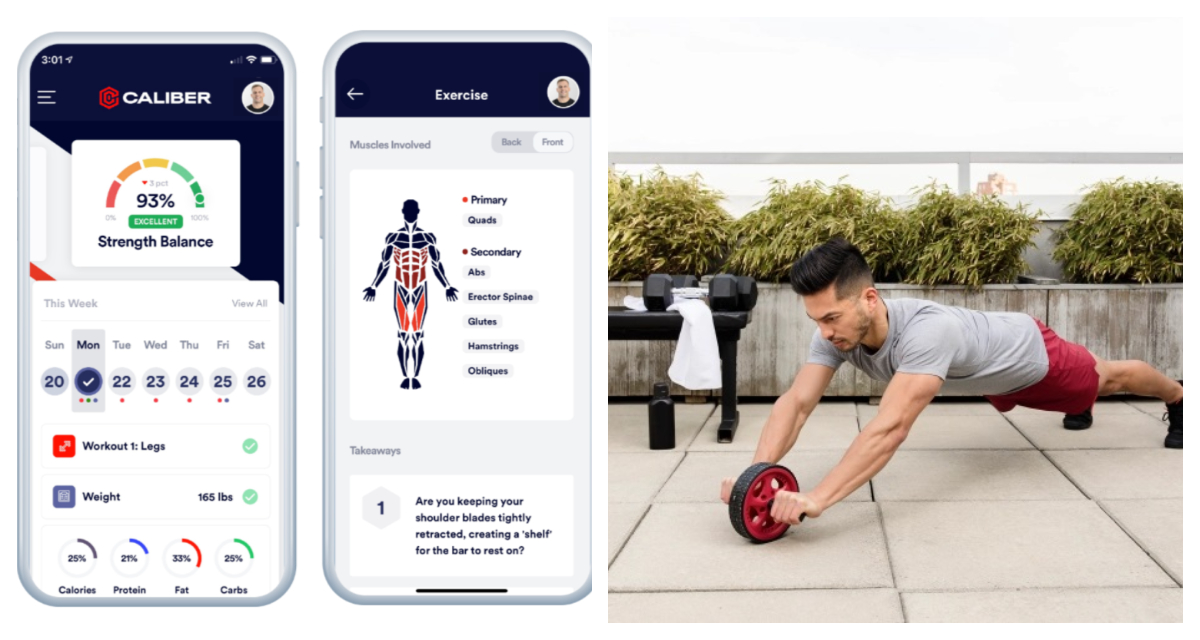 Are you searching for a fitness experience tailored to your unique needs? Look no further! With the revolutionary app, Caliber, achieving your fitness goals has never been easier. Caliber understands that everyone's fitness journey is different, and that's why they offer detailed customization options to ensure you get the results you desire.
Caliber presents a holistic training program that combines the pillars of strength and conditioning, nutrition, and habit formation to propel you towards your fitness aspirations. You have the flexibility to train independently at no cost through our user-friendly Caliber app. Alternatively, opt for personalized guidance by partnering with a dedicated Caliber coach, ensuring accelerated progress towards your goals.
Rest assured that all workouts provided are rooted in Caliber's meticulously researched and science-based training methodology. This approach guarantees tangible enhancements to your physique, enabling you to track and measure your remarkable transformation.
Pros of Caliber Strength Training:
Dedicated personal trainer
Highly personalised programme
Free 30 minute consultation with a personal trainer
Cons of Caliber Strength Training:
Details of Caliber Strength Training:
| | |
| --- | --- |
| Features: | Online personal trainer with flexible cost structure |
| Platform: | iOS & Android |
Click here to download now.
MyFitnessPal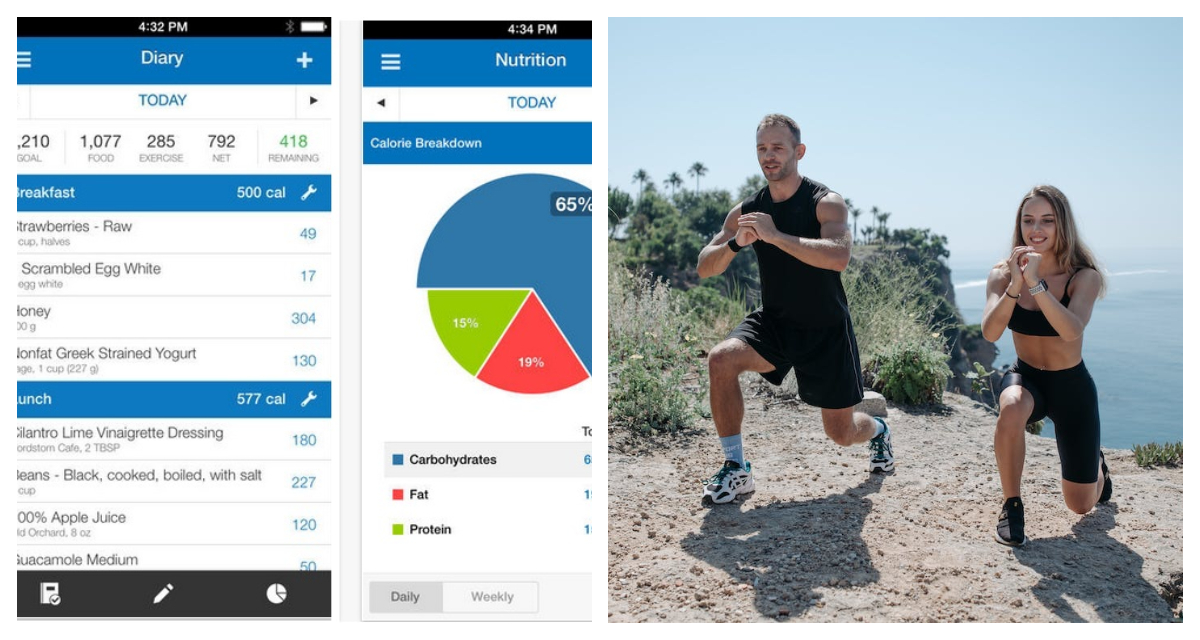 This freely downloadable tracker gained considerable recognition in the calorie tracking sphere prior to its acquisition by Under Armour. It serves as an exceptional comprehensive fitness application, offering tracking features for exercise, activity, and calorie intake, supported by a robust database. Moreover, the app boasts a user-friendly interface, making food and exercise logging a seamless experience.
Moreover, this application diligently monitors your progress towards achieving your goals, while also providing an interactive platform for engaging in insightful discussions with fellow users. The forums encompass a wide range of topics, including conversations, recipes, valuable tips, and inspiring personal success stories.
Furthermore, MyFitnessPal offers a remarkable barcode scanner feature that enables you to swiftly input the nutritional details of packaged foods. Each day is thoughtfully presented through an informative pie chart, providing a visual representation of your carbohydrate, protein, and fat intake breakdown. Additionally, you have the option to jot down notes for each day, allowing you to document your experiences or emotions related to your journey.
Pros of MyFitnessPal:
Wider database of food and exercise
Can be customised to your health goals
Able to scan food packaging bar-code to log food
Cons of MyFitnessPal:
Fee is required to open up more functions
Details of MyFitnessPal:
| | |
| --- | --- |
| Features: | Track calories, fitness activities, connect with friends, log food and exercise, access to workout library, connects to devices |
| Platform: | iOS & Android |
Click here to download now.
Sworkit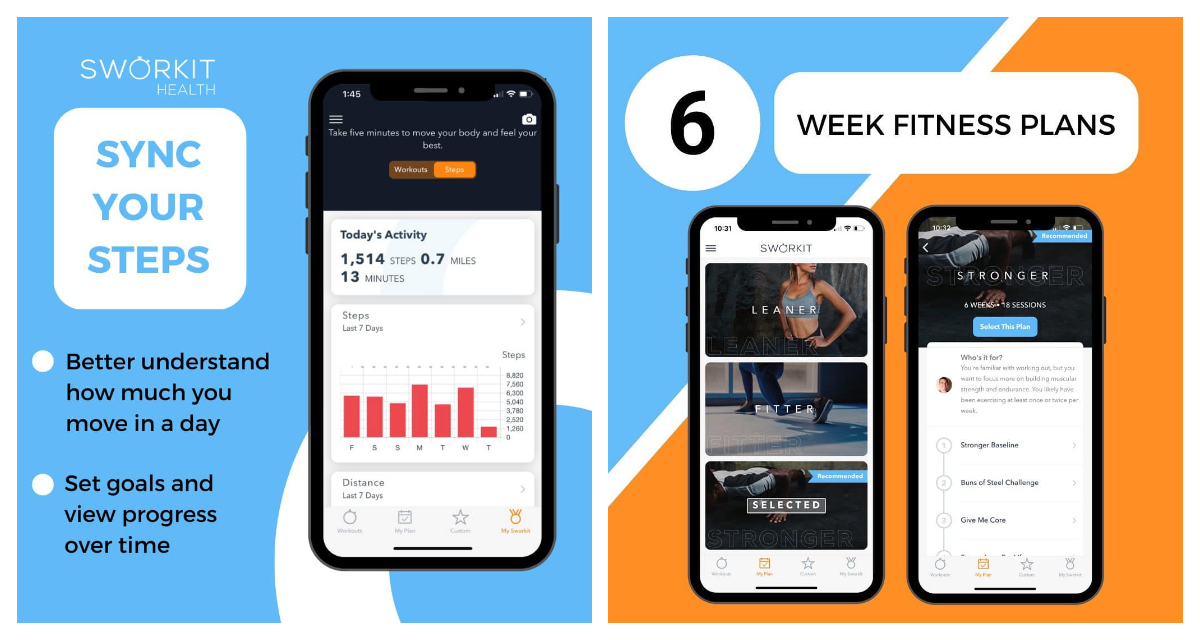 Introducing an extraordinary workout library app designed to cater to your unique fitness aspirations, offering unrivaled customization and personalization features. Within this app, you'll discover a diverse array of workout options spanning across the realms of strength training, cardio exercises, invigorating yoga sessions, and rejuvenating stretching routines.
But that's not all – Sworkit goes above and beyond by presenting users with expertly curated classes, carefully handpicked to suit monthly challenges, cater to various skill levels, and showcase specific trainers. With such a vast array of choices, boredom becomes a thing of the past.
What sets Sworkit apart is its innovative ability to dynamically curate workouts based on your progress, ensuring continuous engagement and an ongoing sense of accomplishment. You'll be captivated and motivated as the app adapts and evolves alongside your fitness journey, constantly pushing you towards new heights of success.
Pros of Sworkit:
Wider database of exercise with no gym equipment
Can be personalised to your health goals
Suitable for beginner to advance users
Cons of Sworkit:
No food and nutrition tracking
Details of Sworkit:
| | |
| --- | --- |
| Features: | Strength workout, yoga, stretching, cardio and personal training available over the app |
| Platform: | iOS, Android & Desktop |
Click here to download now.
FitOn

FitOn presents an unparalleled array of boundless, complimentary classes across various disciplines, encompassing invigorating cardio workouts, empowering strength training sessions, and soothing meditation practices. Many of these remarkable classes are expertly led by renowned celebrity trainers, adding an extra touch of inspiration and expertise to your fitness journey.
The wide-ranging selection of workouts is truly exceptional, catering to diverse needs and preferences. Whether you seek equipment-free exercises, pre- and post-natal sessions, gentle low-impact routines, calming before-bed practices, invigorating at-work workouts, or engaging workouts to enjoy with your little ones, FitOn has it all.
For those seeking an enhanced experience, a premium membership unlocks a world of exclusive benefits. This includes access to personalized meal plans tailored to your unique goals, seamless synchronization of your FitBit or other fitness trackers with the app, the ability to download workouts for offline use, the opportunity to video call with friends during classes, and an array of additional features that elevate your fitness journey to new heights.
Pros of FitOn:
Wide array of workouts including yoga, high-intensity interval training (HIIT), circuits, boxing, Pilates, dance, barre, meditation, and stretching.
Selection can be made to suit workout types and intensity
Include customised meal plans for premium users
Cons of FitOn:
Certain features not available on free memberships
Details of FitOn:
| | |
| --- | --- |
| Features: | Strength workout, yoga, meditation, cardio and custom meal plans for premium users. |
| Platform: | iOS, Android & Desktop |
Click here to download now.
Fitness apps serve as exceptional aids in tracking and monitoring your fitness journey. With their array of features, guides, activity trackers, and diet monitors, they provide the necessary guidance to attain your goals. While certain apps are free, others offer premium features at a cost. It is crucial to select the app that aligns perfectly with your needs, interests, and abilities to ensure optimal results.
Equip yourself with high-quality earbuds, let the power of music help boost your motivation, ignite your energy, and propel you forward, creating unstoppable momentum during your workouts.
Are you seeking an ideal location to relish your workout? Delve into our articles for comprehensive insights on the best gyms, pilates studios, public pools and badminton courts in KL and PJ.