5 High Rating Thai BL & GL Series You Might Have Missed Out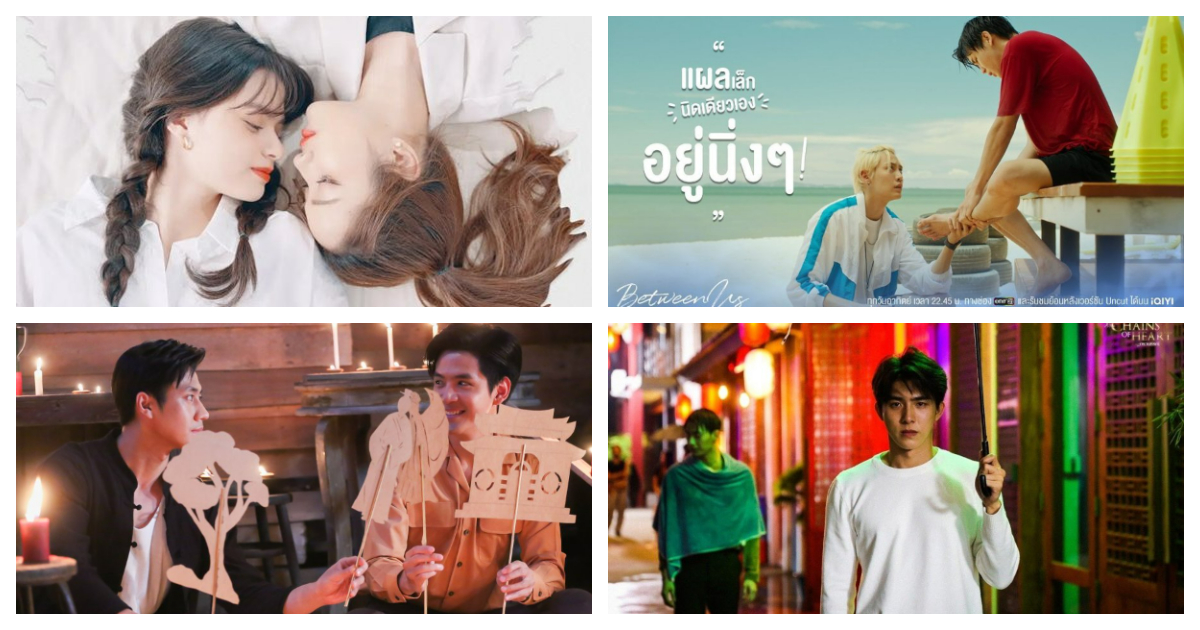 When it comes to Boys Love (BL) and Girl Love (GL) genre, Thailand has definitely dominated with a number of good TV dramas. If you aren't familiar, Boy Love and Girl Love genres depict the romance between male to male characters and girl to girl characters, respectively. Looking for good shows to catch up on with BL and GL? Here are 5 high rating Thai BL and GL Series you might have missed out!
To Sir, With Love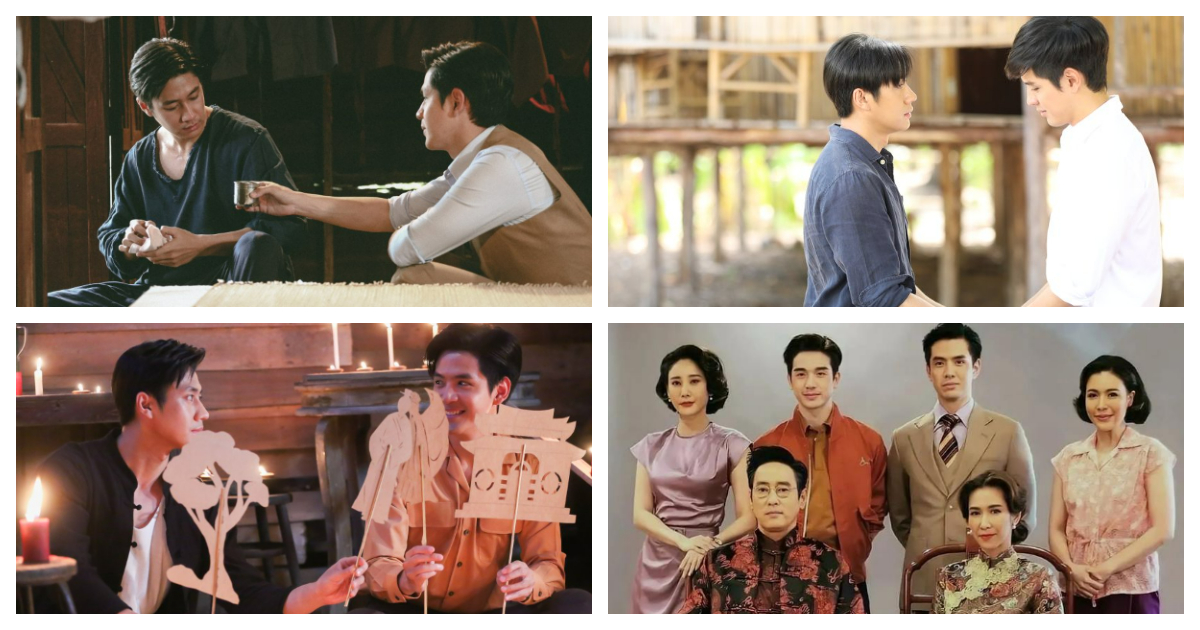 To Sir, With Love tells the love story between two men who are being obstructed by Chinese society. The show is about the Five Dragon Guild under the leadership of Jao Sua Song, who is skilled and in control in business. Song's eldest son, Thian from his first wife is set to succeed Song. However, in a Chinese family, masculinity is prized and Song bears a forbidden secret. The show is deep and relatable especially within the Asian culture, where man is often put on a pedestal.
Details of To Sir, With Love
| | |
| --- | --- |
| No.of episodes | 17 episodes |
| Casts | Film Thanapat Kawila, Jam Rachata Hampanont, Tongtong Kitsakorn Kanogtorn and Saksit Tangthong. |
| Release date | 03 October 2022 |
To Sir, With Love Trailer
Between Us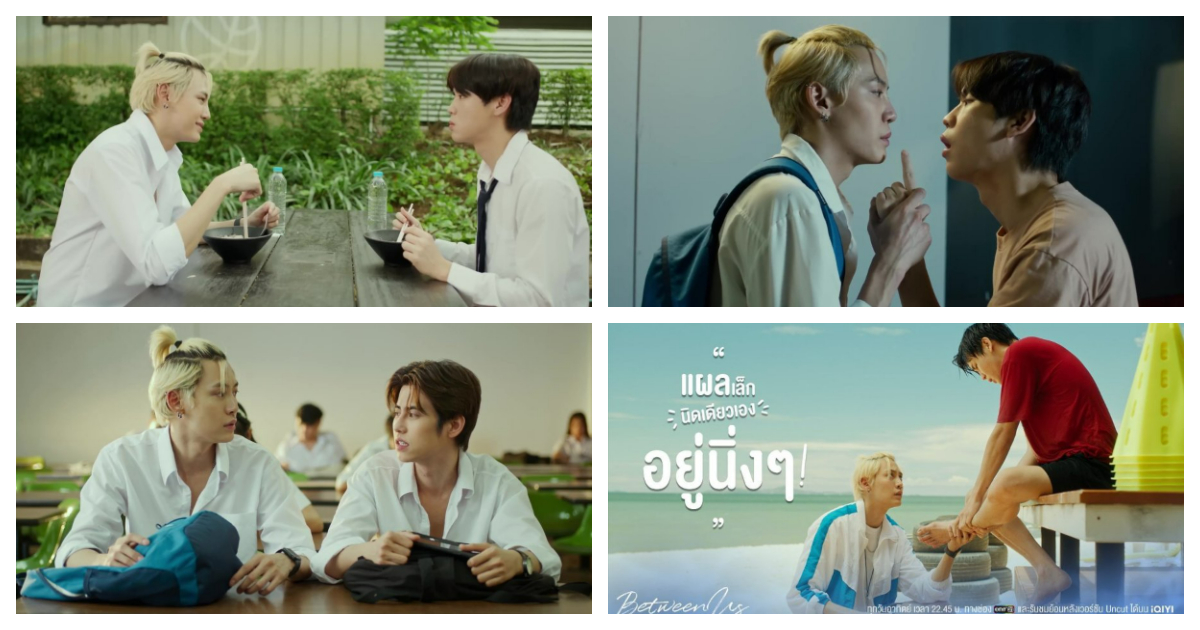 Between Us is a teen romance drama that revolves around the main character, Team. He's a talented swimmer who's just entered university, but hasn't been able to perform to the best of his abilities. But when Win, an upperclassman from the swim team finds out it's because of Team's past trauma and sleeping difficulties, he offers his own room for Team to stay in. Now with Win as his company, Team starts to perform better and feelings between the two of them starts to grow. But with issues from the past, it may just disrupt their relationship.
Details of Between Us
| | |
| --- | --- |
| No.of episodes | 12 episodes |
| Casts | Boun Noppanut Guntachai, Prem Warut Chawalitrujiwong, Ohm Thitiwat Ritprasert, Fluke Natouch Siripongthon, and Samantha Melanie Coates. |
| Release date | 06 November 2022 |
Between Us Trailer
2 Moons: The Ambassador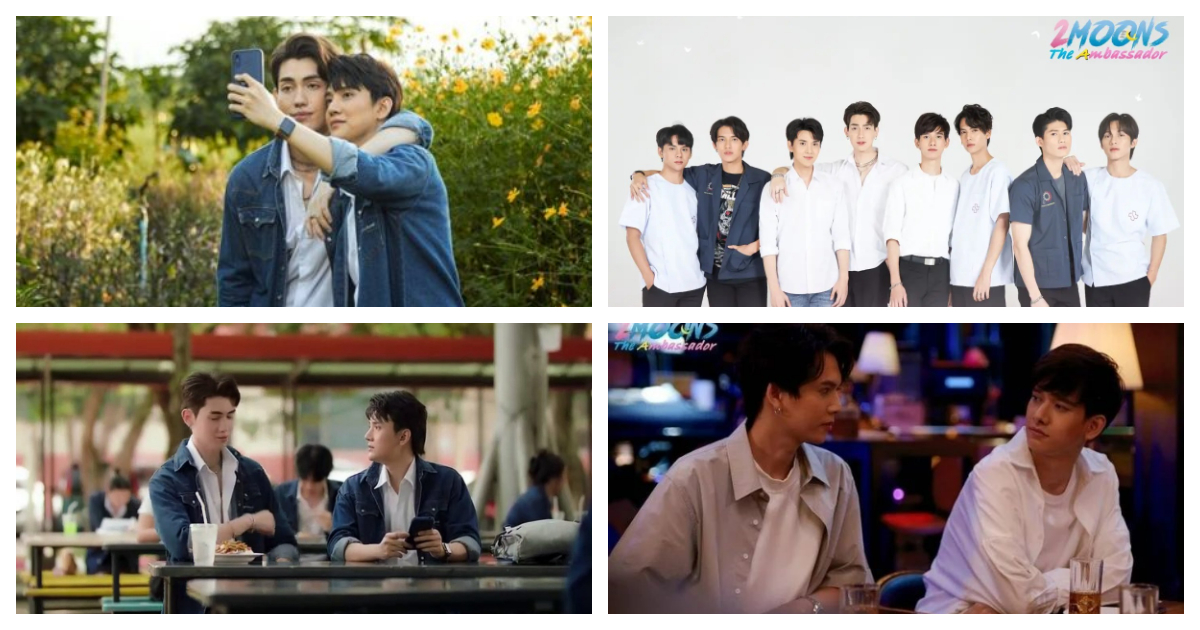 A freshman at university, Wayo Panitchayasawad meets his long-time secret lover, Phana Kongthanin (Pha). Pha is extremely popular as he was the Campus Moon but dislikes the attention he's getting. But when Wayo becomes the Moon of his department, the two meet frequently and things start to change.
Details of 2 Moons: The Ambassador
| | |
| --- | --- |
| No.of episodes | 24 episodes |
| Casts | Bas Suradej Pinnirat, God Itthipat Thanit, Copter Panuwat Kerdthongtavee, Kimmon Warodom Khemmonta, Tae Darvid Kreepolrerk and Tee Thanapon Jarujitranon |
| Release date | 7 May 2017 |
Moons: The Ambassador Trailer
Chains of Heart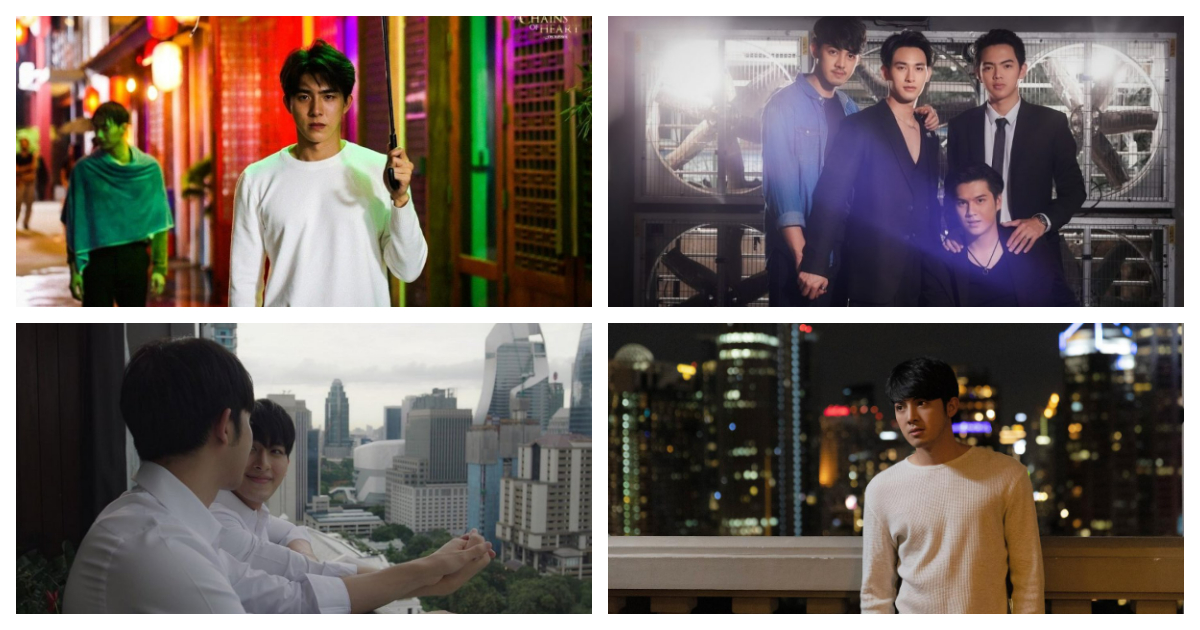 Ken wakes up without his lover, Din by his side after falling off a steep cliff when he was chased by a gang of illegal smugglers. However, things start to go awry when someone who resembles Din appears, several years later. Memories start to haunt him. Now, Ken suspects that Din might not be dead, after all!
Details of Chains of Heart
| | |
| --- | --- |
| No.of episodes | Not mentioned. |
| Casts | Haii Sarunsathorn Tanawatcharawat, Kut Tanawat Sukfuengfoo, Marc Pahun Jiyacharoen, and Chaaim Alongkorn Chaovanaprecha. |
| Release date | 19 December 2022 |
Chains of Heart Trailer
GAP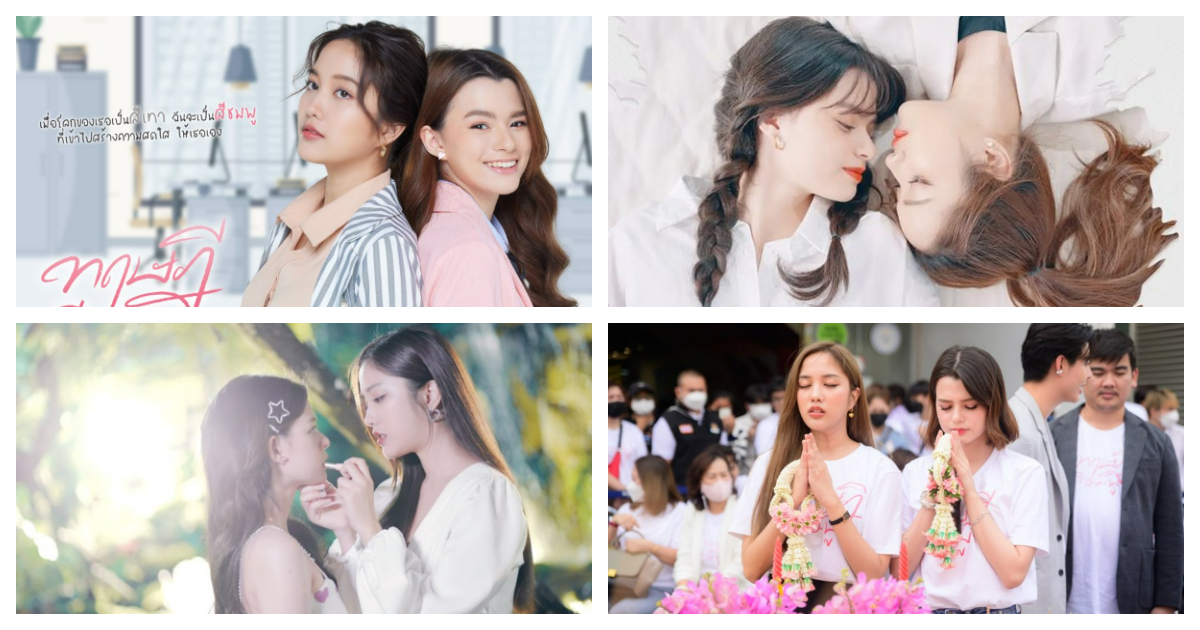 Super-rich Sam became Mon's idol after rescuing her when they were still kids. To be near Sam, Mon gets a job working under her at a company, but when they finally meet at the office, Mon is surprised by her icy exterior – contrary to what she had imagined and to what the media has potrayed. But it's not only their characters that differ, as there's an age gap of eight years between them.
Details of GAP
| | |
| --- | --- |
| No.of episodes | 12 episodes |
| Casts | Becky Armstrong, Freen Sarocha Chankimha, Heng Asavarid Pinitkanjanapun, Noey Natnicha Vorrakittikun and Irin Urassaya Malaiwong. |
| Release date | 19 November 2022 |
GAP Trailer
These boy love and girl love shows are sure to add some romance, humour and feel good vibes all around. However, these shows also challenge the norm and tackle heavy issues surrounding LGBTQ. Which show will you be bringing this week?
We totally understand the need to binge watch your favourite shows, but remember to hit the pause button every once in a while. Too much screen time can cause irritation to your eyes and skin, as well as impact your overall well-being. Remember, everything is done best in moderation!