5 Best Prenatal Massage Treatment in Kuala Lumpur and Selangor 2022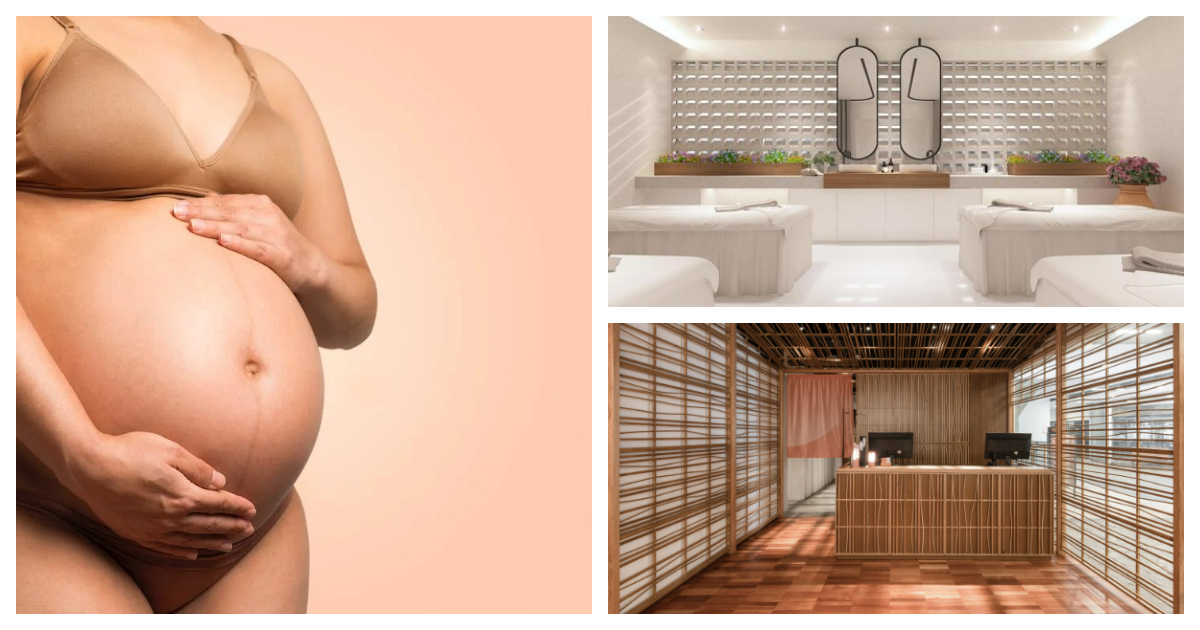 Congratulations to all mothers. As all of us know, pregnancy is a period of mixed emotions, physical tension and a host of body changes. Thus, pregnant mothers are under a lot of stress and physical turmoil. Prenatal massage can ease some of the aches and pains of pregnancy and help the mother relax.
According to the American College of Obstetricians and Gynecologists, prenatal massage is a good way to relax and improve blood circulation. There are limited studies on therapeutic benefits of massage for pregnant women. However, there are some studies that suggest that prenatal massage may improve mood and lower stress level; help with pregnancy depression and anxiety; lower risk of preterm birth and low birth weight in infants of women with prenatal depression; reduce swelling in legs.
Prenatal massage may help pregnant mothers to stay in a relatively relaxed state of mind to cope with the changes throughout pregnancy. Pregnant mothers are advised to have a prenatal massage after reaching the second trimester (20 gestational weeks and above) with the permission of doctors. If you are already in your 2nd trimester, here are some centers that provide prenatal massage with qualified therapists.
Clarins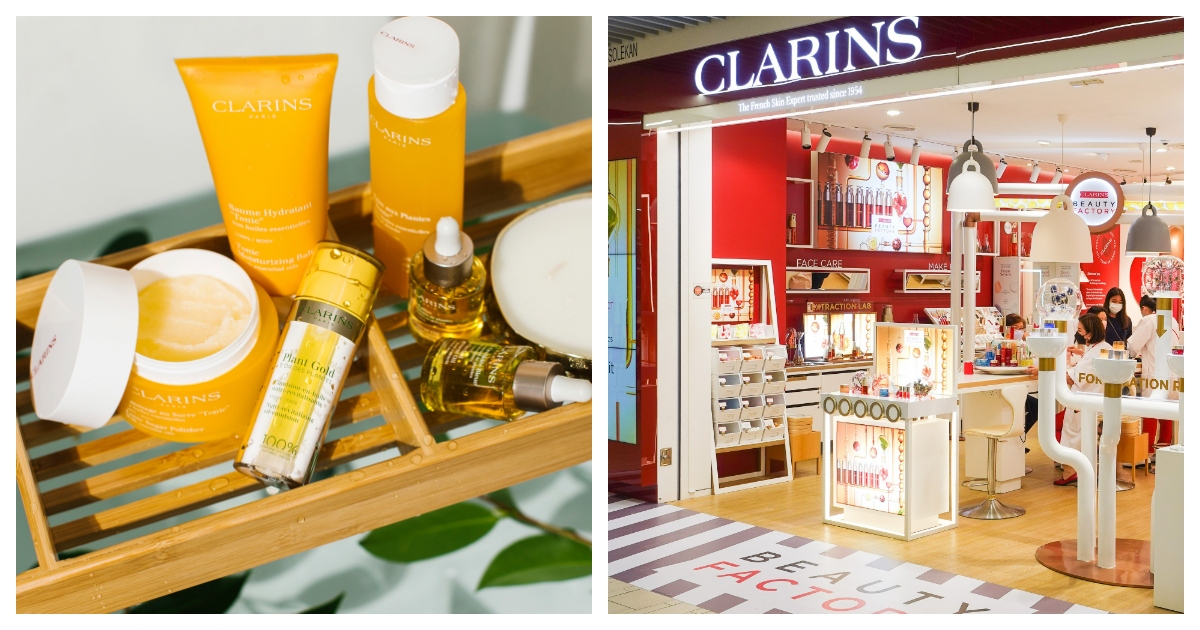 Clarins is a center providing spa, massage and facial center using their own products. At the same time, they have a team of qualified experts to conduct prenatal massage. Clarins created an ultra-pampering treatment, ensuring every woman can experience her pregnancy in a calm and serene manner. This treatment gently prepares pregnant women's body and skin to undergo the changes that pregnancy brings. It releases tension, relieves the legs, improves the skin's elasticity and helps prevent signs of pregnancy.
Why you should try Clarins
They are using their own products for maternity.
Qualified therapists.
They have 3 centers in Kuala Lumpur and Selangor area.
Why you might skip Clarins
Details of Clarins
Price
60 minutes, RM339.00
Location
-Clarins Skin Spa Bangsar Shopping Centre (Tel: +603 2282 4881)
No. S118 & S119, 2nd Floor, Bangsar Shopping Centre
-Clarins Retail Boutique Empire Shopping Gallery (Tel: +603 8604 2298)
GK-02 & 07, Ground Floor, Empire Shopping Gallery
Clarins Retail Boutique, 1 Utama (Tel: +603 7728 7266)
F 301, 1st Floor, 1 Utama Shopping Center (New Wing),
Website
https://www.clarins.com.my/
Hammam Bangsar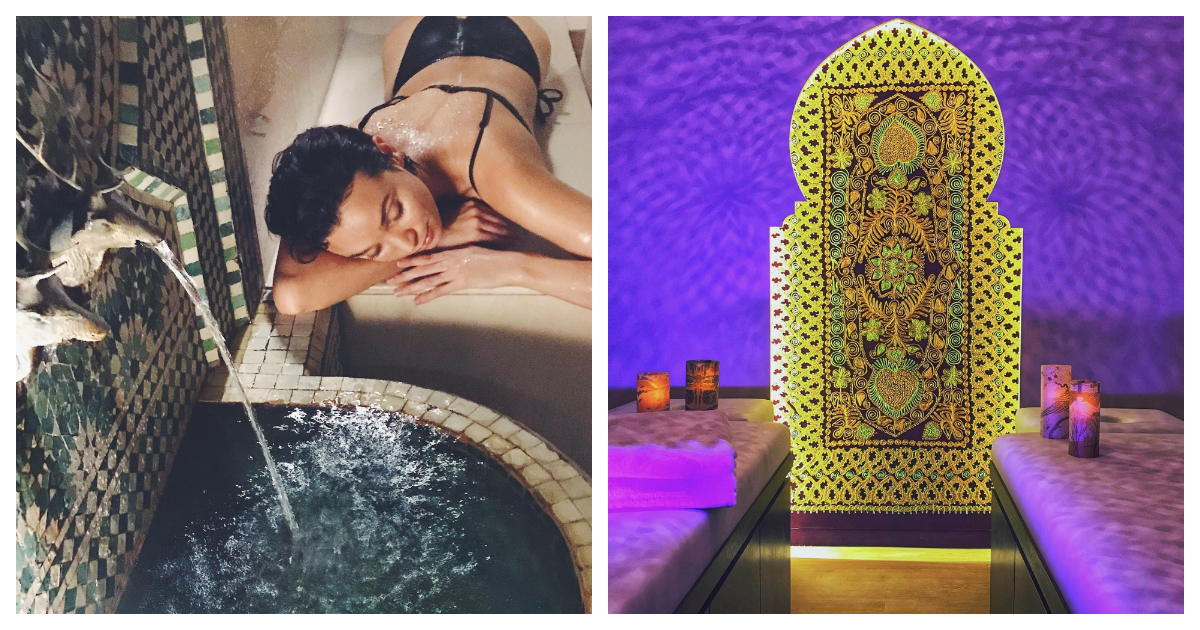 Hammam Bangsar Village was launched in 2007 as an exotic spa destination and a beautiful oasis of relaxation in the city. They provide services of hammams, traditional bath houses of marbled steam rooms where social life merges with therapy, relaxation and bathing rituals. These tranquil meccas offer holistic, calming care the minute you step through their hand-carved Berber cedarwood doors.
Begin with their signature Hammam & Gommage ritual of steam, scrub, and masque, using their natural beldi soap of black olives and eucalyptus oil, and a mineral-rich Moorish Rhassoul body masque. Then choose from their menu of award-winning massages, from healing to detoxifying or their natural-ingredient facials treatment. They also provide prenatal massage for mothers in their second or third trimester. A safe Rose Argan oil will be used for the massage.
Why you should try Hammam Bangsar
Natural rose argan oil will be used throughout the massage.
Relatively affordable.
Why you might skip Hammam Bangsar
Only available in Hammam Bangsar.
Details of Hammam Bangsar
MIMONE Spa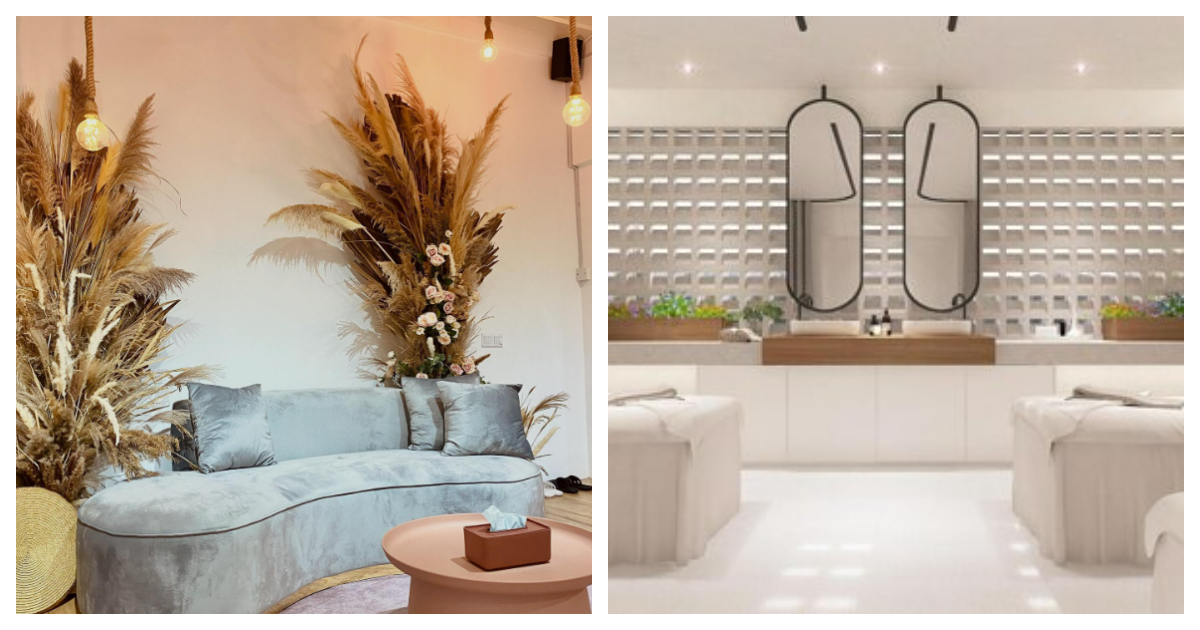 The first MIMONE Spa was opened in 2020. As an award-winning relaxation haven, they deliver a unique skin pampering experience with a range of services that aim to provide complete relaxation of the body as well as the mind. The spa includes top-to-toe experiences for skincare health such as massages, manicures & pedicures, as well as prenatal & postnatal treatments.
Pregnancy massage provided in MIMONE Spa is a catch-all term for any hands-on massage during or after pregnancy. Their pregnancy massage is strictly available for prenatal 3 months and above or postnatal. Prenatal massage is customized based on the mother's condition and needs.
Why you should try MIMONE Spa
Customized prenatal massage.
Relatively affordable.
Relatively longer massage period.
Why you might skip MIMONE Spa
Only available in the Kuala Lumpur area.
Details of MIMONE Spa
Price
90 minutes, RM238.00
Location
-MIMONE Bangsar (Tel: +6016 673 9153)
1st Floor, 28 A, Jalan Telawi, Bangsar
-MIMONE Kepong (Tel: +6011 5130 1339)
No. 28-1, Jalan Burung Pucung, Taman Bukit Maluri, Kepong
-Concorde Hotel KL (Tel: +6011 3681 2601)
1st Floor, Concorde Hotel Kuala Lumpur
Website
https://mimone.com/pages/our-story
Tanamera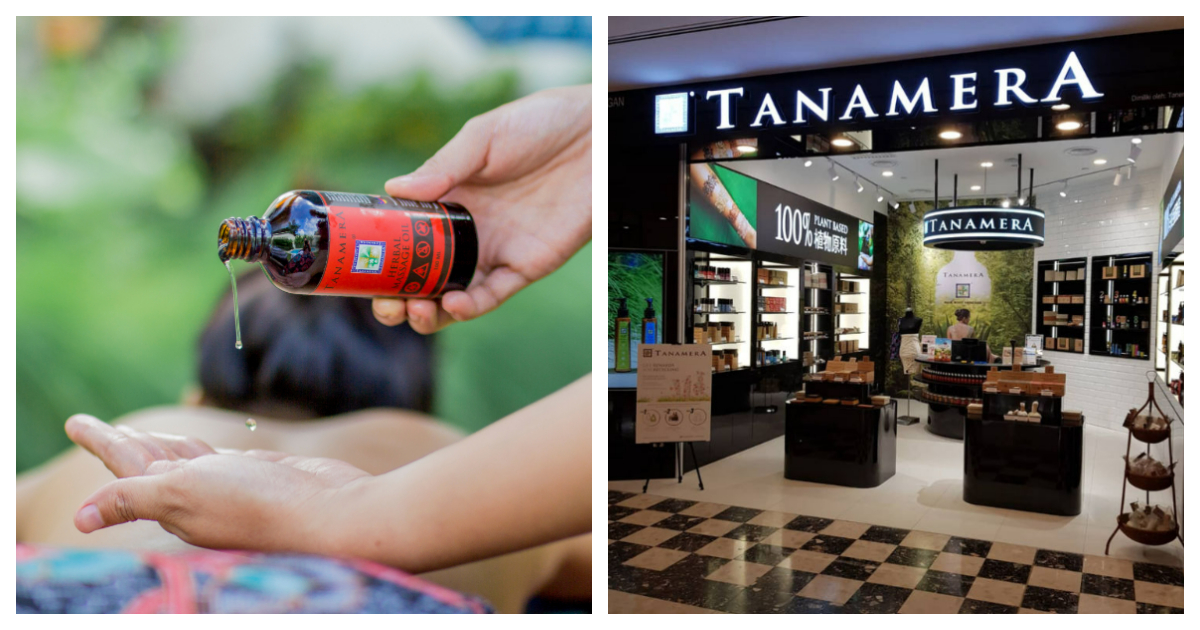 Tanamera is a center specialized in prenatal and postnatal care. Tanamera Postnatal Care Set consisted of prenatal and postnatal massage and confinement care services. All services are conducted in the comfort and convenience of your own home. Their therapist team are local Malaysian women who are trained, certified and experienced in the fine and traditional Malay pregnancy and postnatal care and massage.
Their prenatal massage is only available for mothers who are more than 4 months pregnant with no medical condition. The price is inclusive of Tanamera products which will be used during the massage session and the service is only available in Klang Valley. There will be a travel surcharge if the traveling distance is more than 15km from their office in SS12 Subang Jaya.
Why you should try Tanamera
Traditional Malay massage.
In house service available.
Relatively affordable.
Why you might skip Tanamera
Only available in Klang Valley.
Surcharge based on traveling distance.
Details of Tanamera
Urban Retreat Spa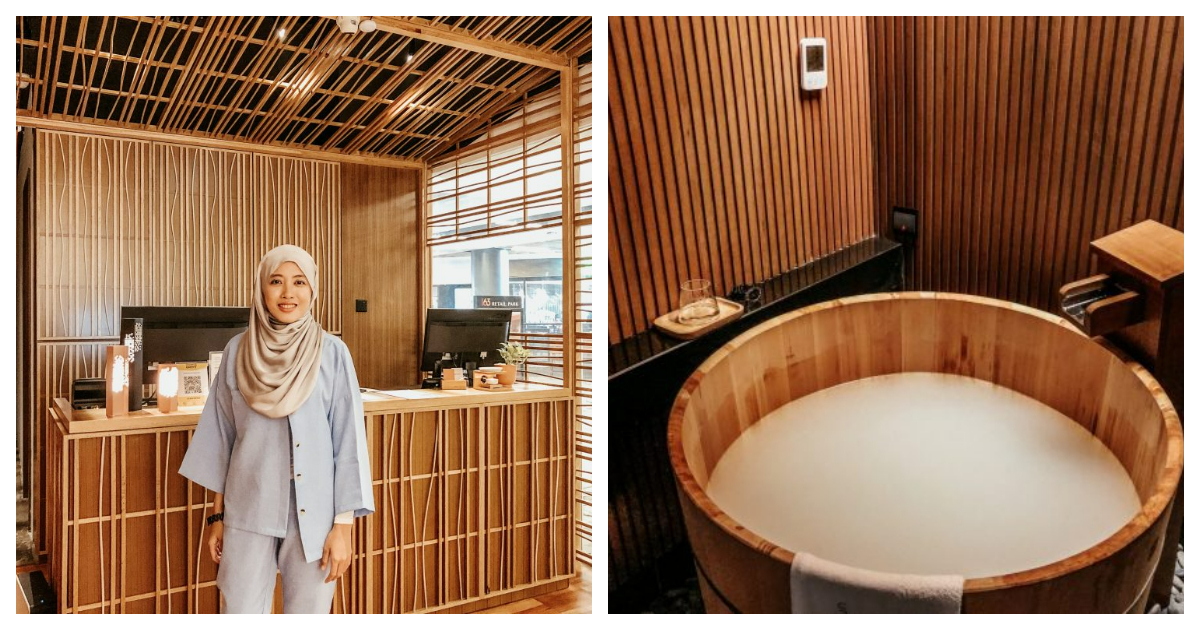 Urban Retreat Spa commenced in 2006 as a luxury day spa that offers a wide range of massages, therapies and spa packages for all needs. They provide various services including aromatherapy massage, deep tissue massage, Swedish Thai massage and pregnancy massage.
Pregnancy massage is only available in Urban Retreat Spa The Curve and Urban Retreat Spa 1 Mont Kiara. Pregnancy massage is conducted by specially trained massage therapist using carefully selected techniques to effectively alleviate the common discomforts during pregnancy.
Among key benefits of this massage include reducing stress, strain and fluid retention. Pregnant mothers are carefully positioned in a side lying position using their custom made pillow for maximum comfort and relaxation. A session of consultation will be carried out before the massage. Trained therapist with years of experience in pregnancy massage will advise and customized your massage session.
Why you must try Urban Retreat Spa
Variety of packages available.
Consultation session prior to massage.
Relatively affordable.
Why you might skip Urban Retreat Spa
Only available in The Curve and 1 Mont Kiara branches.
Details of Urban Retreat Spa
Price
60 min, RM149.00; 90 min, RM 189.00; 120 min, RM 219.00
Location
-Urban Retreat Spa 1 Mont Kiara (Tel: +6017 881 3299)
L2-15, 1 Jalan Kiara, Mont Kiara
-Urban Retreat Spa The Curve (Tel: +6012 221 8213)
The Curve 6, Jalan PJU 7/3, Mutiara Damansara
Website
https://urbanretreatspa.my/urban-retreat-spa/
When your body is going through the trauma of pregnancy, it really helps to schedule a relaxing retreat once in a while and give yourself a break. From gentle prenatal massages to indulgent postnatal treatments, these 5 spas offer some of the best maternity treatments in KL and Selangor.
Prenatal massage will be able to ease your journey of pregnancy but please consult your doctor prior to booking a prenatal massage. Prenatal massage in first trimester may worsen your morning sickness or even cause miscarriage. Please be aware of the risk for prenatal massage in the first trimester. A relaxed and happy pregnancy will lead to a healthy childbirth.