5 Recommended Footwear Brands For Flat Feet In Malaysia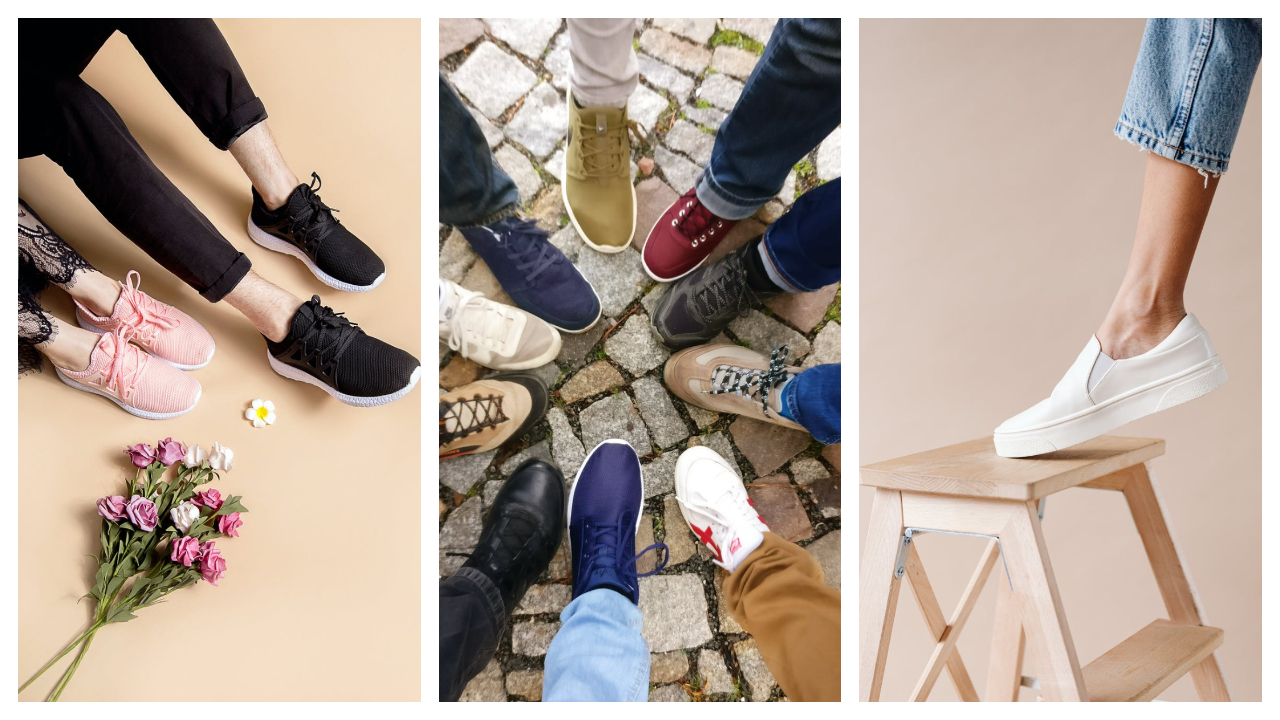 Wondering what flat feet are? Well, flat feet. also known as fallen arches, is a condition where the arch under a person's food or both feet doesn't fully develop or develop at all, thus causing the feet to be flat.
This is quite a common condition to have. It's not very serious too but it can be uncomfortable when you wear footwear made for regular feet especially ones with a rather high arch. If you have flat feet, don't worry as these 5 recommended brands have just the solution for you!
Footlink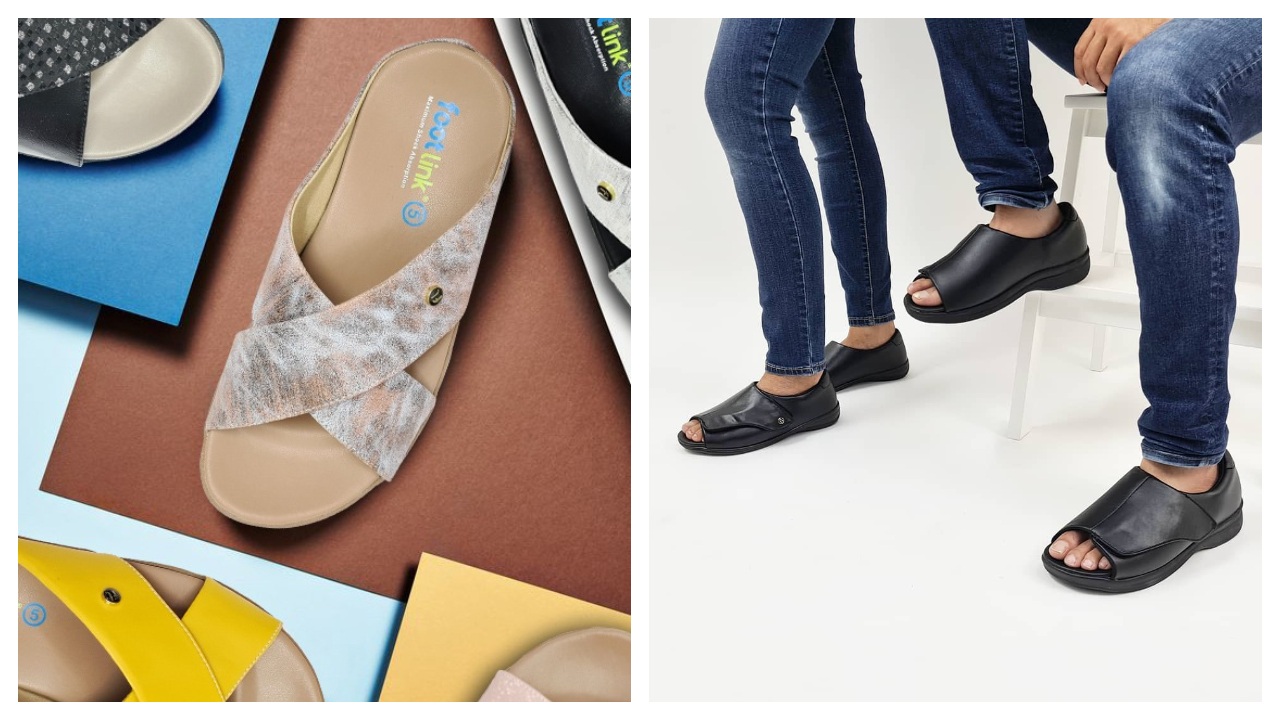 Footlink is a homegrown Malaysian brand that not only makes some good looking footwear, but also super comfortable ones too. Their tagline, "It makes us happy to make shoes that makes people happy" is really what they're all about which is making footwear comfortable for everyone. With tons of research done into their footwear, you're sure to get some really good ones here!
Pros of Footlink
Sells both men and women's footwear.
They have a wide variety of sizes and designs to choose from.
Has many retail stores across the country.
Footwear is approved by podiatrists, physiotherapists and chiropractors.
Reasonably priced.
Cons of Footlink
They don't provide refunds, so you need to be sure of your choice before buying.
Details
| | |
| --- | --- |
| Platform(s) | Online & Retail |
| Sizes | UK 4 – UK 14 |
| Price Range | RM 99 Onwards |
Axign Medical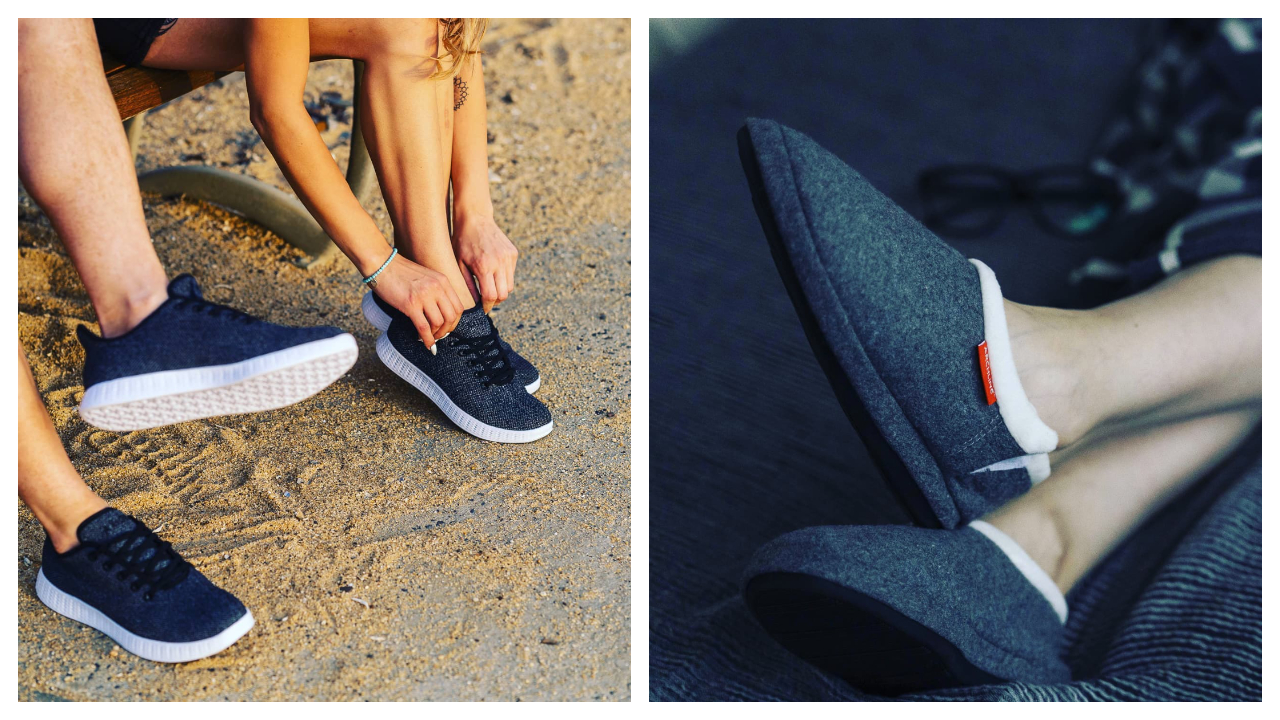 Podiatrist recommended, Axign Medical footwear is here to rescue your feet from any discomfort. Axign Medical is made with flexible lightweight materials, featuring their signature orthotic footbed which maps the entire soft tissue and muscle of your flat feet. Walk with confidence, anytime, anywhere with Axign Medical!
Pros of Axign Medical
Has a 30-day comfort money back guarantee.
Have roadshows around Malaysia so you can check them out.
Medically developed footwear designs.
Made with high quality materials with comfort in mind.
Cons of Axign Medical
Details
| | |
| --- | --- |
| Platform(s) | Online & Retail |
| Sizes | UK 5 – UK 12.5 |
| Price Range | RM 150 Onwards |
Spenco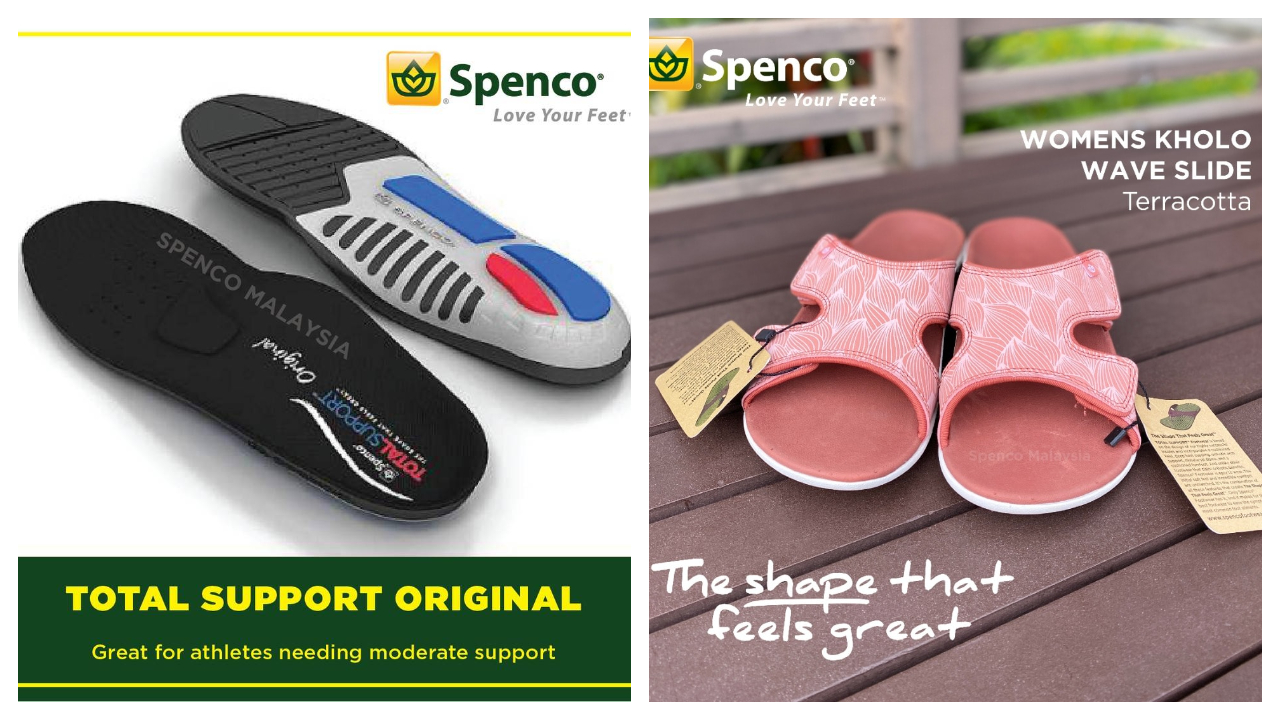 Make your feet feel great by providing the best support! The best part, you have the option to purchase only the insoles or foot cushions to replace it in your shoes. Whether you're looking for walking, running, or even prolonged standing, Spenco has it all! Clinically designed and doctor recommended, Spenco is engineered to absorb shock, reduce shear and friction, and improve overall foot comfort.
Pros of Spenco
Uses total Support® Insole Shape Technology for better comfort.
Meticulously crafted and designed by professionals.
Has a metatarsal pad for redistribution of pressure.
Good quality insoles available too.
Cons of Spenco
Expect more choices for insoles as opposed to shoes.
Details
| | |
| --- | --- |
| Platform(s) | Online & Retail |
| Sizes | UK 6 – UK 14 |
| Price Range | RM 179 Onwards |
MyFeet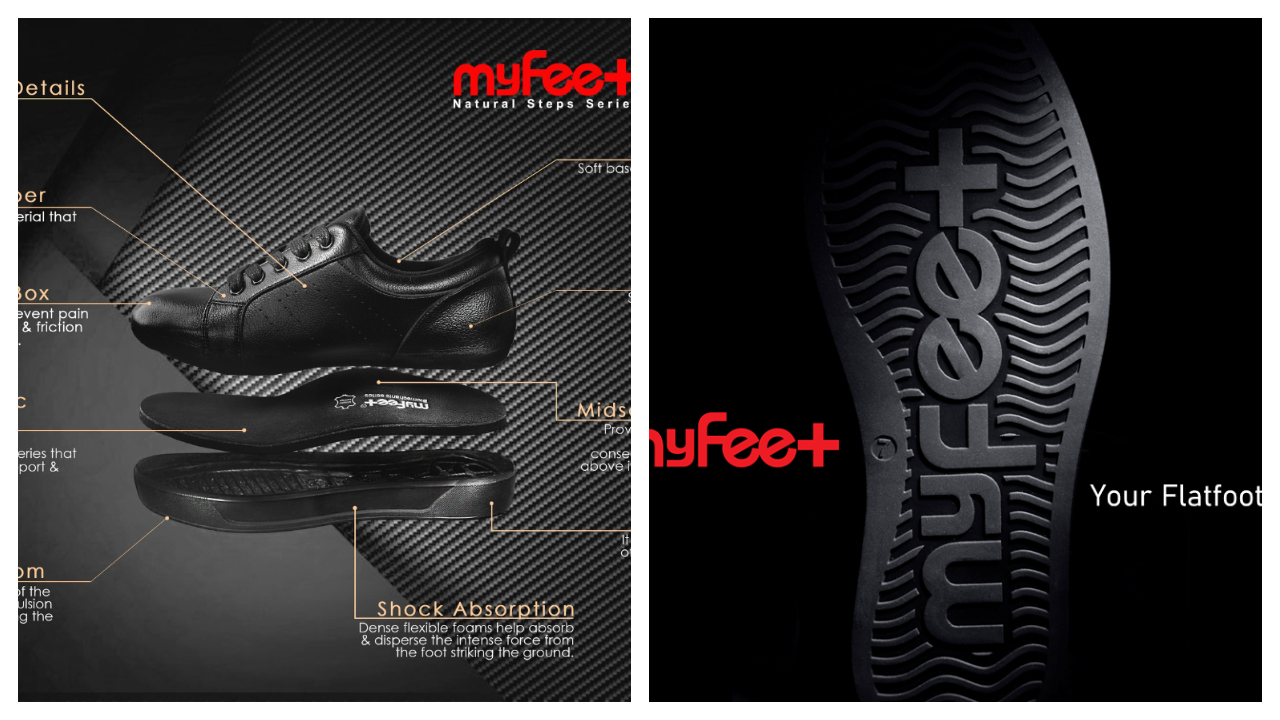 MyFeet is a footwear brand created to prevent, correct and accommodate all kinds of foot problems including flat feet. Their footwear are all tailor made using high quality materials such as genuine leather and high grade memory foam to provide you with optimal comfort. They've won many prestigious awards for their footwear which include the Asia Pacific Super Health Brand – you know you're getting one of the best brands for your flat feet!
Pros of MyFeet
Uses high quality materials that last.
Tailor-made for a perfect balance.
Has many stores in Malaysia.
Consultations available in stores.
Has kid's sizes too.
Cons of MyFeet
Limited choices of footwear.
Very expensive.
Details
| | |
| --- | --- |
| Platform(s) | Online & Retail |
| Sizes | UK 2 – UK 10.5 |
| Price Range | RM 199 Onwards |
Kenkoh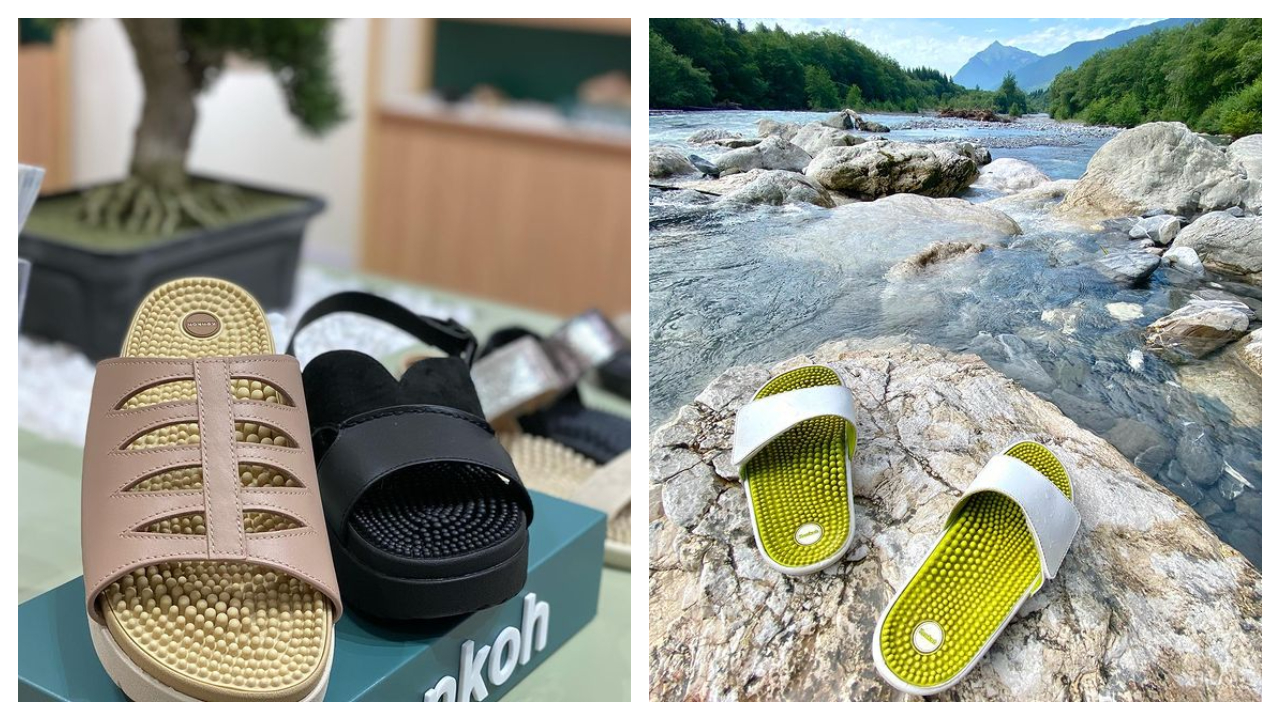 Ease the tension off your feet with every step! Kenkoh is a massage shoe brand that is designed with the ancient Japanese reflexology treatments in mind. You experience pain relief, good posture and receive great arch support. Need some height for all you petite peeps? You'd definitely want to check out its wedges collection, super comfortable yet gorgeous for any outfits!
Pros of Kenkoh
Designed and engineered with 100% natural rubber in Japan.
Replicates massage-like stimulus to improve reflex.
Clinically proven to enhance blood circulation.
Super comfortable.
Comes in many designs.
Has very large sizes.
Cons of Kenkoh
Details
| | |
| --- | --- |
| Platform(s) | Online |
| Sizes | UK 6 – UK 14 |
| Price Range | RM 334 (USD 79) Onwards |
Don't let your flat feet problems slow you down from enjoying life to the fullest. Get the right fit from any of these 5 footwear brands and strut in comfort. Purchase yours today!
If you experience continuous discomfort even with shoes designed for your feet, be sure to seek consultation from your medical care provider. This will help avoid any severe problems that may arise in the future.