5 Best Facial And HIFU Treatments In KL And Selangor 2023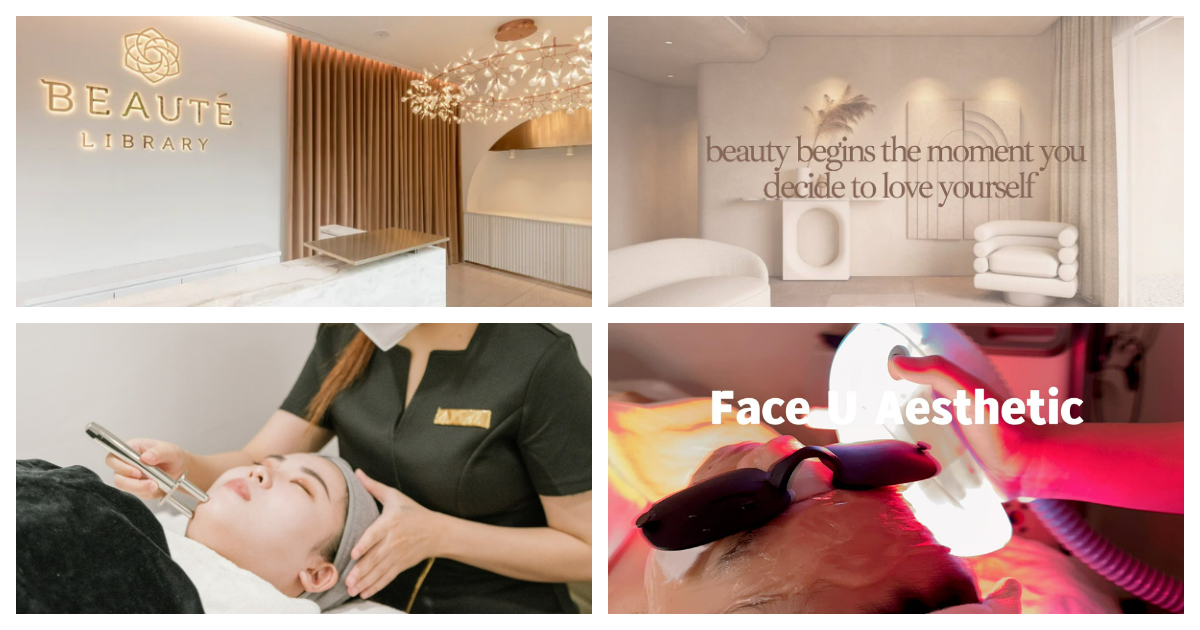 Indulge in the ultimate facial rejuvenation experience with advanced HIFU treatments available in Kuala Lumpur and Petaling Jaya. These cutting-edge facial treatments are designed to pamper your skin while ensuring safety and effectiveness. If you're looking to reduce wrinkles, achieve skin lifting, and stimulate collagen production, HIFU treatments are the go-to solution. Renowned for their professionalism and trustworthiness, these clinics offer painless procedures with no side effects. During the consultation, experienced aestheticians assess your skin condition, tailoring the HIFU service to address your unique needs. The quick and efficient process guarantees fast results, allowing you to both love and enhance your natural beauty. Beyond wrinkle reduction, HIFU treatments also target the 'V' line formation and jowl lines, delivering comprehensive improvements in skin tone, brightness, and elasticity. Experience the transformative power of HIFU and unlock a radiant, youthful appearance that exudes confidence.
These innovative procedures not only reduce wrinkles but also shrink pores, leaving your skin impeccably smooth. The treatments focus on addressing various concerns, including the 'V' line formation and jowl lines, ensuring a comprehensive skin uplift. The magic of HIFU extends to improving overall skin tone, brightness, and elasticity, making it a holistic choice for those seeking a revitalized look. With a commitment to professionalism and trust, the clinics provide a seamless experience from consultation to service, tailoring the treatment to your specific skin condition. The best part? The painless nature of HIFU procedures ensures your comfort throughout, while the quick application guarantees immediate and lasting results. Embrace the self-care you deserve and embrace the transformation as you uncover a more radiant version of yourself through the wonders of HIFU technology.
Bond Aesthetic, Kota Damansara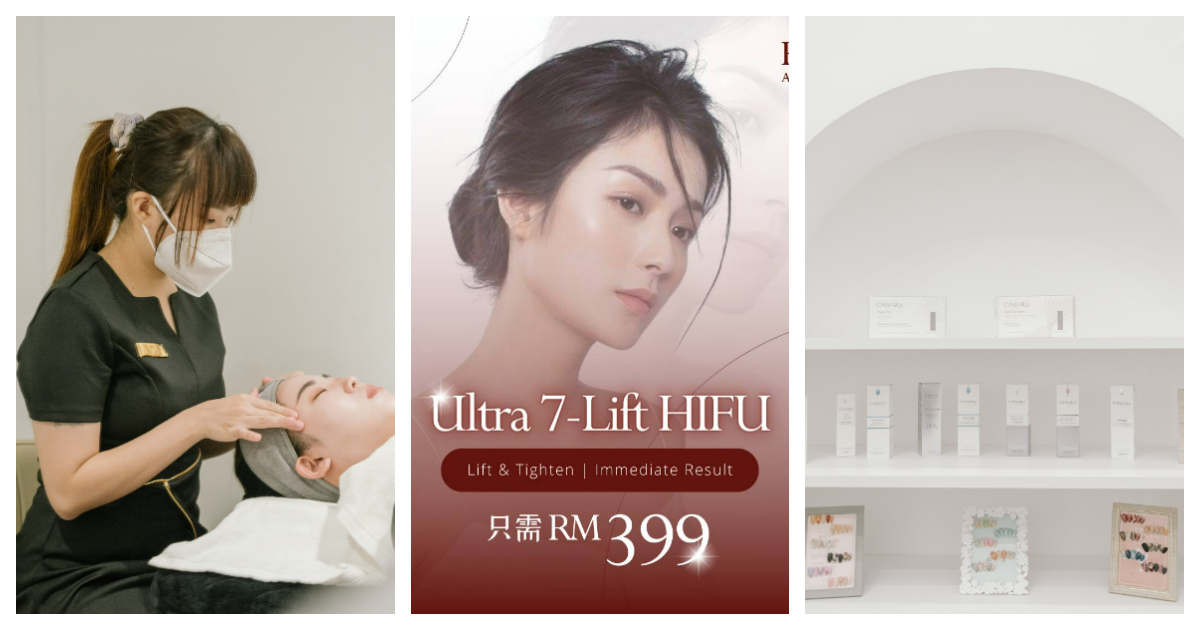 Located in Sunway Nexis, Kota Damansara; this aesthetic clinic provides services catered to boosting your confidence. Bond Aesthetic provides a wide range of services from basic facial treatments to a full body transformation. The experienced beauticians and technicians are gentle and courteous to your needs and ensure the best services are rendered to their customers. Their HIFU treatment starts from RM399 only, they use ultrasound energy to encourage the production of collagen, to tighten and lift the skin, and also defines the jawline and tightens the décolletage. Aside from that, parking is a breeze to find in the mall they operate in.
Pros of Bond Aesthetic:
Gentle and courteous technicians
Affordable
Easy parking
Cons of Bond Aesthetic:
Lack information online; call to enquire
Details of Bond Aesthetic:
| | |
| --- | --- |
| Services: | Skin treatment, Signature BOND spa, Lip reshaping, 3D face contouring, body transformation |
| Address: | A-GF-8 Sunway Nexis Kota Damansara 47810 Petaling Jaya |
| Contact: | 011-2078 3988 |
Check out their Facebook for more information
Beauté Library, Mid Valley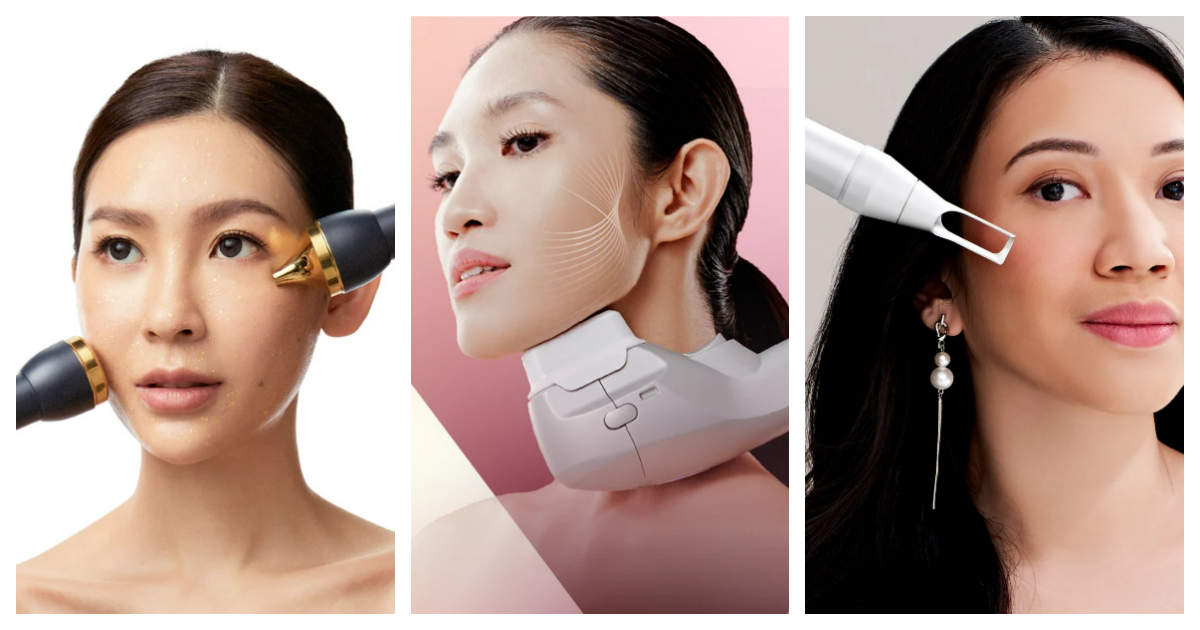 With the belief that great skin comes from a holistic, comprehensive, and professional experience tailored to your every need, this aesthetic clinic is ready to provide just that to their customers. With 10 years worth of experience, you can be assured that you're giving yourself the best aesthetic care. With 9 outlets in several famous malls and locations, you'll definitely be able to find a Beauté Library near you.
Pros of Beauté Library:
Wide range of services and products
Available in several locations
Online booking of appointments
Cons of Beauté Library:
Some outlets might difficult to find for car park
Details of Beauté Library:
| | |
| --- | --- |
| Services: | 24K Nano Gold Age Reversal Facial, Ultra 360 V-Define Treatment, Crystal-K Skin Renewal Treatment, Beaute Chronologie, Picospot and skincare products |
| Outlets: | Desa Park City, One Utama, My TOWN Shopping Center, Mid Valley, Kota Damansara, SetiaWalk Puchong, Taipan Subang Jaya, EkoCheras Mall, Setia City Mall |
Check out their website for more information.
Face U Aesthetic, Klang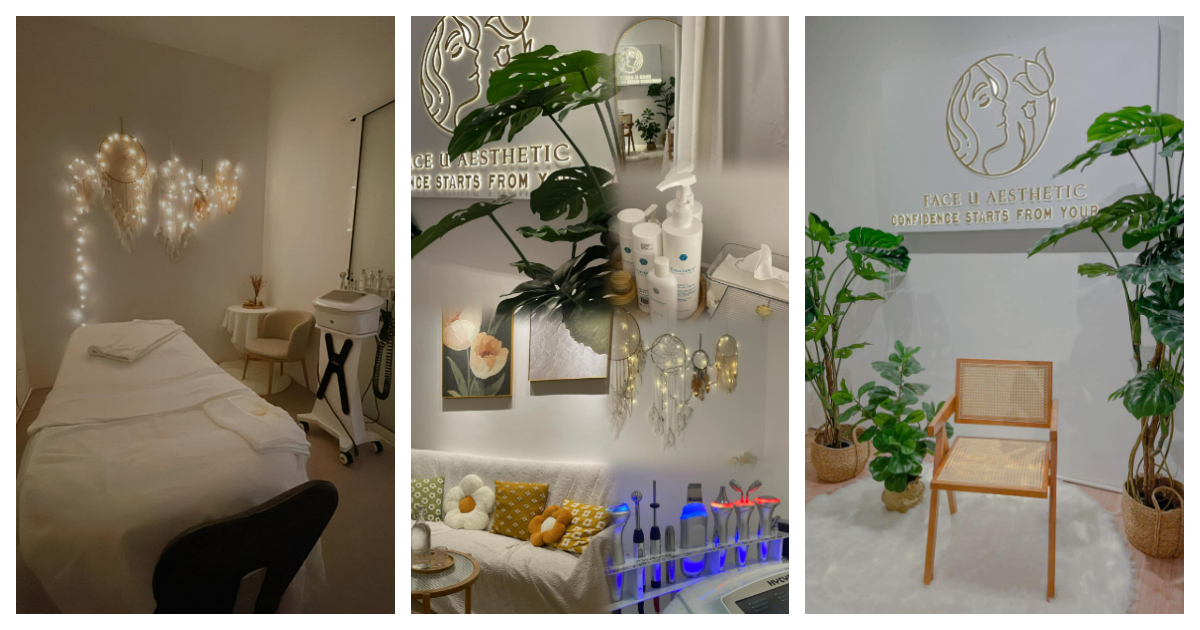 Folks in Klang can check out Face U Aesthetic located at Bandar Botanic. This aesthetic joint is known for its awesome facial experience which thoroughly cleanses the face. Known for painless and effective pimples and blackheads removal, many customers swore by it! Definitely recommended for those who are trying to solve their pimples and blackheads problem.
Pros of Face U Aesthetic:
Nice and comfortable ambiance
Painless and effective treatment
Friendly staffs with good service
Cons of Face U Aesthetic:
Only 1 location in Klang
Information mostly in Mandarin
Details of Face U Aesthetic:
| | |
| --- | --- |
| Address: | 12-1, Jalan Remia 5, Bandar Botanic, Klang |
| Contact: | 016-313 9022 |
Check out their Facebook for more information
Skin Beau, Subang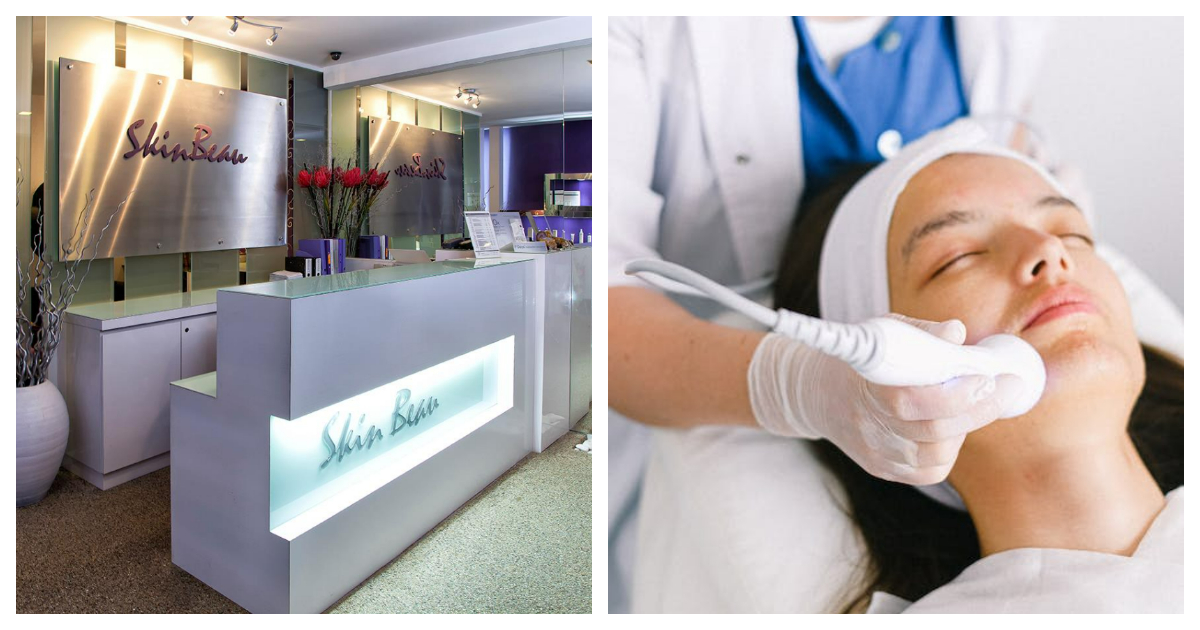 This facial joint specialize in providing effective & affordable facial treatments that give visible results. With experienced and specialised beauticians, you can be assured that they will provide you with effective beauty solutions. Skin Beau's excellent customer service will ensure you have an amazing experience while under their care.
Pros of Skin Beau:
Effective and affordable treatment
Excellent customer service
Experienced beauticians
Cons of Skin Beau:
Only 1 location in Subang
Details of Skin Beau:
| | |
| --- | --- |
| Services: | Skin Peel Treatment, Micro Oxygen Spray and Infused Mist treatment, Meso Crystalline Treatment, Nano Plus RF Rejuvenation Treatment, Hydrogen V-life Treatment |
| Address: | 10 & 10A, Jalan USJ 4/1, Petaling Jaya |
| Contact: | 03-5631 2215 |
Check out their website for more information
36°C Derma-skin Solution, Cheras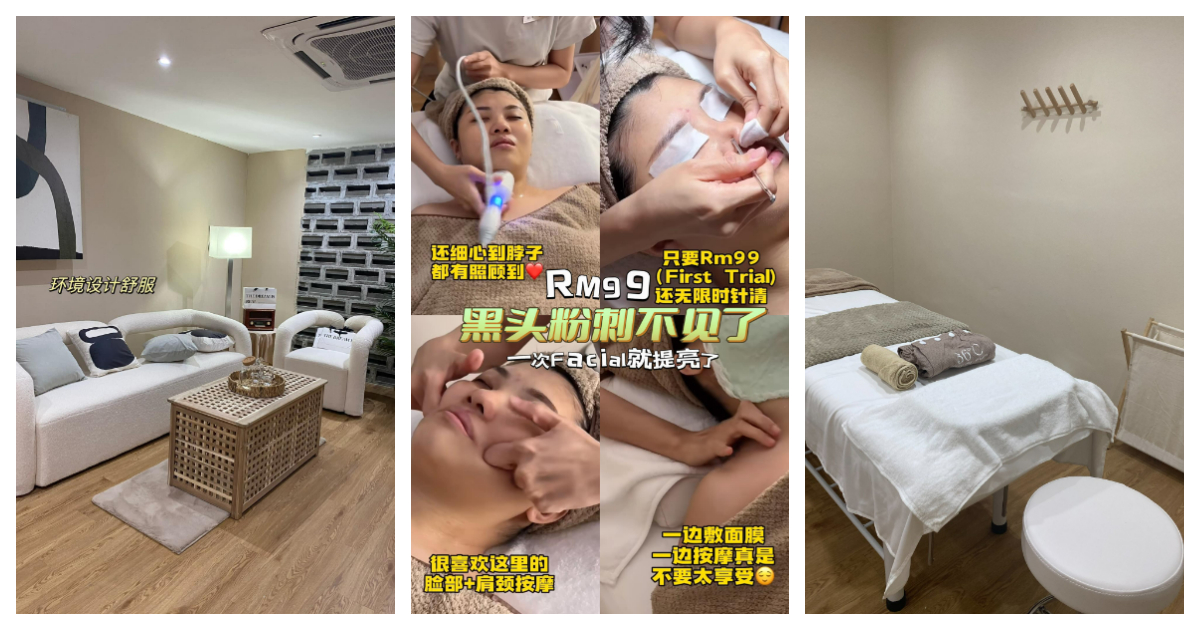 Known for their lymphatic treatments, this place is definitely one you'd visit when detox comes to mind. Their lymphatic detox programme uses a relaxing detox oil which is paired with a massage with a herbal mask to release built up toxins in your body. 36°C Derma-skin Solution also provides various facial solutions which can be tailored to their customer's skin types.
Pros of 36°C Derma-skin Solution:
Effective detox treatment
Various facial treatments to choose from
Affordable
Cons of 36°C Derma-skin Solution:
In the commercial area of Cheras, parking may be a challenge
Details of 36°C Derma-skin Solution:
| | |
| --- | --- |
| Services: | Detox treatment, facial treatments, Hydro-oxygen treatment, facial product |
| Address: | D1-30-2, Jalan Dutamas 1, Taman Dutamas, Balakong, 43200 Cheras |
Check out their Facebook for more information.
There you have it, 5 beauty treatments and cares you want to try when looking for a place to give your skin a treat. Facials are a long term investment to your skin to ensure that it has its constant glow for that boost of confidence it gives. And it's worth it!