Cutting-Edge Technology and Design: 5 Latest Cars Release in Malaysia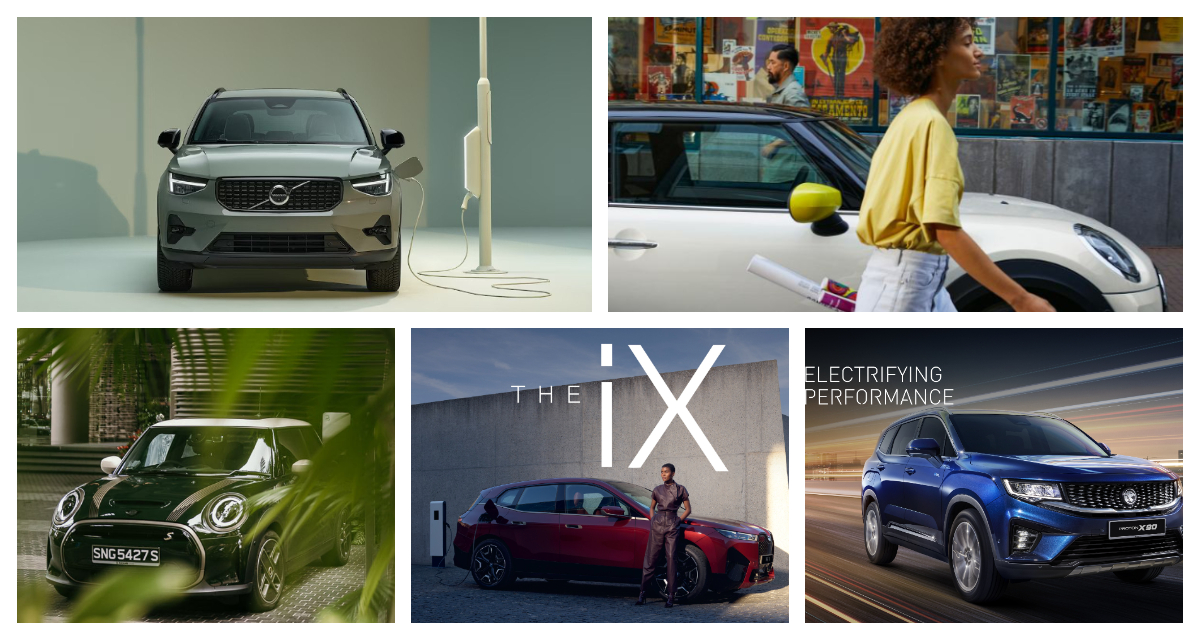 Automobile Property & Services
The Malaysian automotive market has recently witnessed the introduction and launch of five new cars that cater to different segments and budgets. These vehicles are equipped with cutting-edge technology, stylish designs, and advanced safety features, making them attractive options for consumers. In addition to their stylish appearances and advanced technology, these new cars also prioritize environmental friendliness. Many of them feature electronic fuel-saving systems, allowing drivers to save on costs while minimising their carbon footprint.
Get ready to be amazed by the latest lineup of five popular new cars in Malaysia, each offering a unique blend of style, performance, and affordability. With options to suit different budgets and functions, these remarkable vehicles are now available for you to explore at our esteemed showroom. From compact hatchbacks to luxurious sedans and versatile SUVs, there's something for everyone. Don't miss your chance to experience the cutting-edge features and superior driving dynamics of these new cars. Schedule a test drive now and be prepared to be captivated by their unmatched charm and excellence on the road.
Mini Electric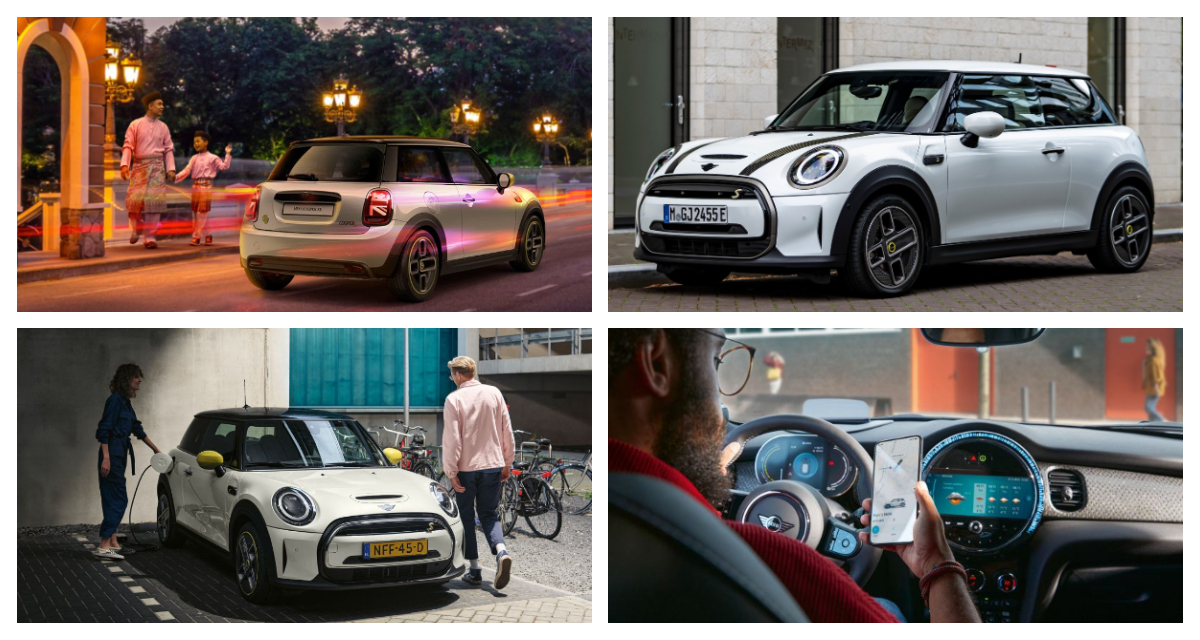 The Mini Electric is a remarkable PHEV with a compact 28.9kWh battery, providing a range of 232 km. Its electric motor generates an impressive 181hp and 270 Nm of torque, ensuring smooth propulsion. This fully electric vehicle is ideal for individuals who don't frequently undertake long-distance journeys and conveniently features a power wall box for daily power top-ups. Similar to BMWs, the price is contingent on whether you prefer the extended 4-year warranty package or the standard 2-year warranty.
Pros of Mini Electric:
Extensive car equipments
Keeps the DNA of a Mini design
Decent safety capabilities and function
Cons of Mini Electric:
Small battery capacity not suitable for long drive
Details of Mini Electric:
| | |
| --- | --- |
| Battery capacity: | 28.9 kWh |
| Range: | 232 km |
| Horsepower & Torque: | 181hp; 270 Nm |
| Price: | starting from RM191,546 |
Proton X90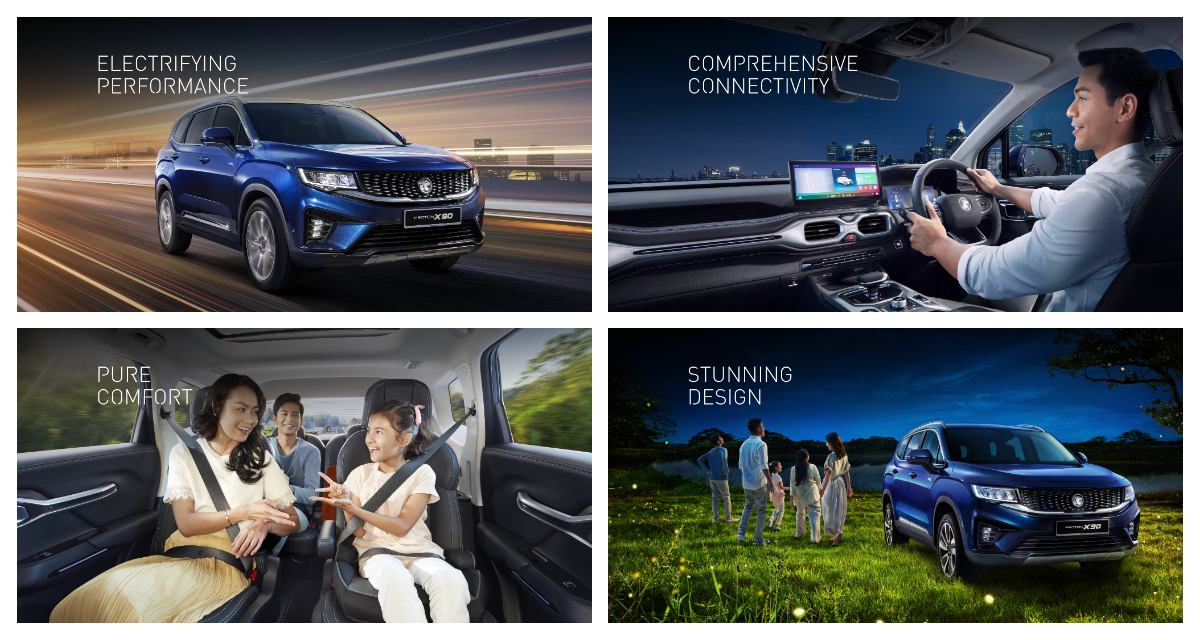 Proton introduces its newest gem in the SUV lineup, the X90, offering a dazzling array of 4 distinctive variants to cater to every taste. Each variant is equipped with the formidable 1.5L turbocharged engine, known for its commanding performance, generating an impressive 174hp and 255 Nm of torque, akin to its predecessor, the X50. To elevate its prowess, the X90 seamlessly integrates a cutting-edge 48V mild hybrid system, granting a temporary surge of power precisely when acceleration demands it.
Pros of Proton X90:
Decent safety capabilities and function
Affordable price point for the large SUV vehicle
Suitable car for a larger family
Cons of Proton X90:
Same engine as X50 which doesn't get great scores for fuel efficiency
Details of Proton X90:
| | |
| --- | --- |
| Engine: | 1.5L turbocharged engine |
| Horsepower & Torque: | 174hp and 255 Nm |
| Price: | starting from RM123,800 |
BMW iX1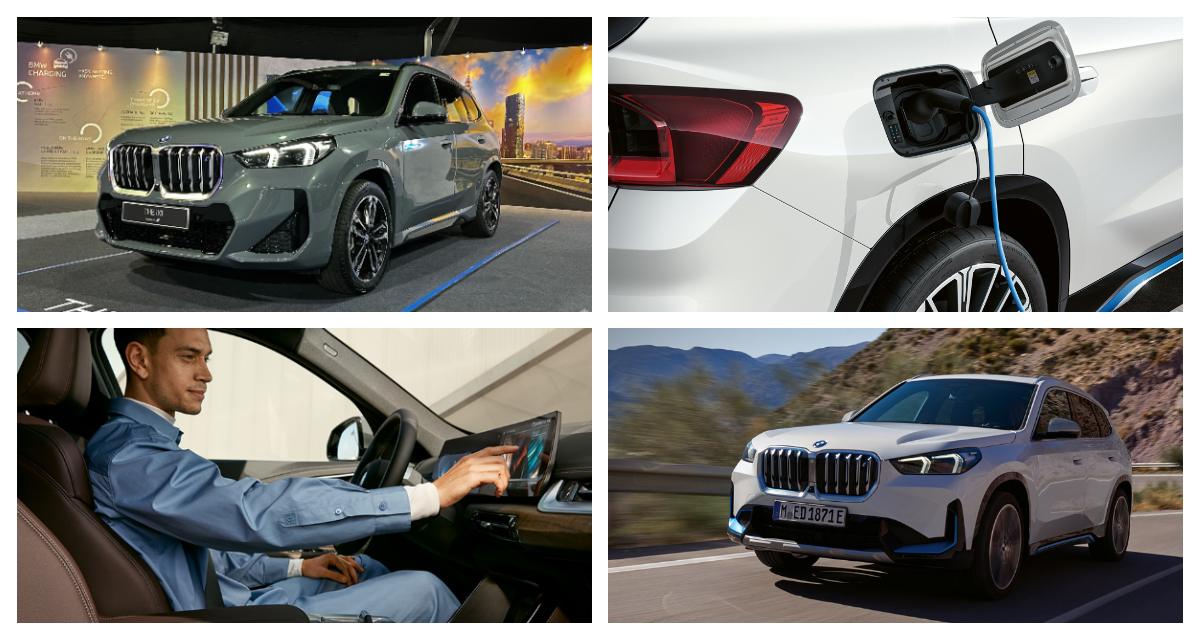 Introducing the iX1, where BMW's fifth generation eDrive technology reigns supreme, empowering this remarkable vehicle with dual electric motors strategically positioned at both the front and rear axles, granting it the coveted status of an all-wheel drive marvel. Immerse yourself in its unrivalled capabilities.
With the capability of a DC fast charge at an astonishing 130kW, the iX1 accelerates from 10% to 80% battery capacity in a mere 29 minutes, offering a rapid replenishment of energy. Alternatively, an AC charge will gracefully recharge the battery to full capacity within 6.5 hours, ensuring an uninterrupted journey awaits you.
Embracing the commitment to reliability, the BMW iX1 purchase includes an extensive eight-year/160,000-km warranty for the EV battery, accompanied by the invaluable reassurance of roadside assistance. Furthermore, it grants exclusive access to BMW Service Online and the BMW Group Loyalty+ Mobile App, complemented by the prestigious BMW Privileges Card, encompassing a world of benefits.
For those seeking additional peace of mind, buyers have the option to opt for the five-year extended warranty and service package, elevating the price to RM285,800 (excluding insurance). Experience the epitome of sophistication and embark on a future where automotive excellence intertwines seamlessly with your journey.
Pros of BMW iX1:
Latest iDrive system
Fully electric vehicle
Complete driving assistance features
Cons of BMW iX1:
Additional fees required for warranty
Details of BMW iX1:
| | |
| --- | --- |
| Battery capacity: | 64.7 kWh |
| Range: | 440 km |
| Horsepower & Torque: | 268hp; 494 Nm |
| Price: | starting from RM272,370 |
Volvo XC40 Recharge T5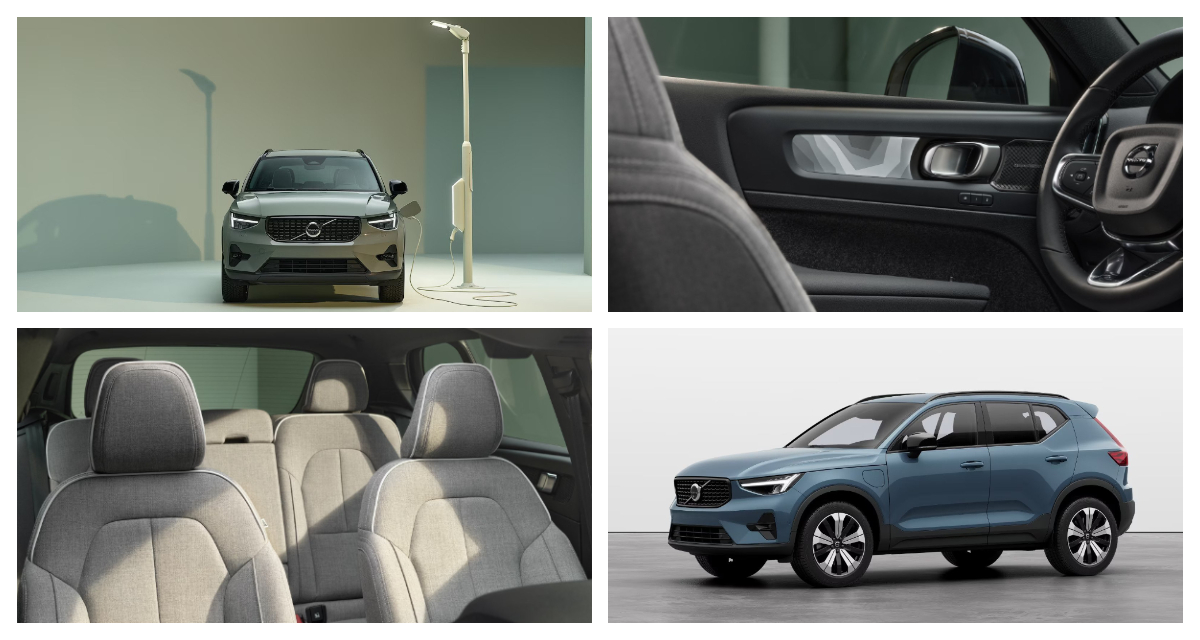 Indulge in the epitome of automotive excellence with this locally assembled Plug-in Hybrid Electric Vehicle (PHEV) masterfully crafted by Volvo. Its dynamic 1.5L 3-cylinder powertrain astounds with an impressive output of 178hp and a formidable 265 Nm of torque. Complementing this prowess, an electric motor harmoniously contributes an additional 81hp and 160 Nm of torque, forging an extraordinary alliance of power.
However, Volvo's true distinction lies in its unwavering commitment to safety. Renowned as the pioneer in safety functions, the brand's fleet showcases an unrivalled array of cutting-edge safety features, ensuring the well-being of every occupant is paramount. Prepare to embark on a journey where peace of mind effortlessly coexists with exhilaration and performance.
Pros of Volvo XC40 Recharge T5:
Known for its safety features
Small SUV with ample space
Fuel efficient for a continental car
Cons of Volvo XC40 Recharge T5:
Too much plastics for a car at this price point
Details of Volvo XC40 Recharge T5:
| | |
| --- | --- |
| Battery capacity: | 10.7kWh |
| Range: | 44 km |
| Horsepower & Torque: | Engine (178hp; 265Nm); Electric motor (81hp; 160 Nm); Combined (258hp; 425 Nm) |
| Price: | starting from RM278,888 |
Neta V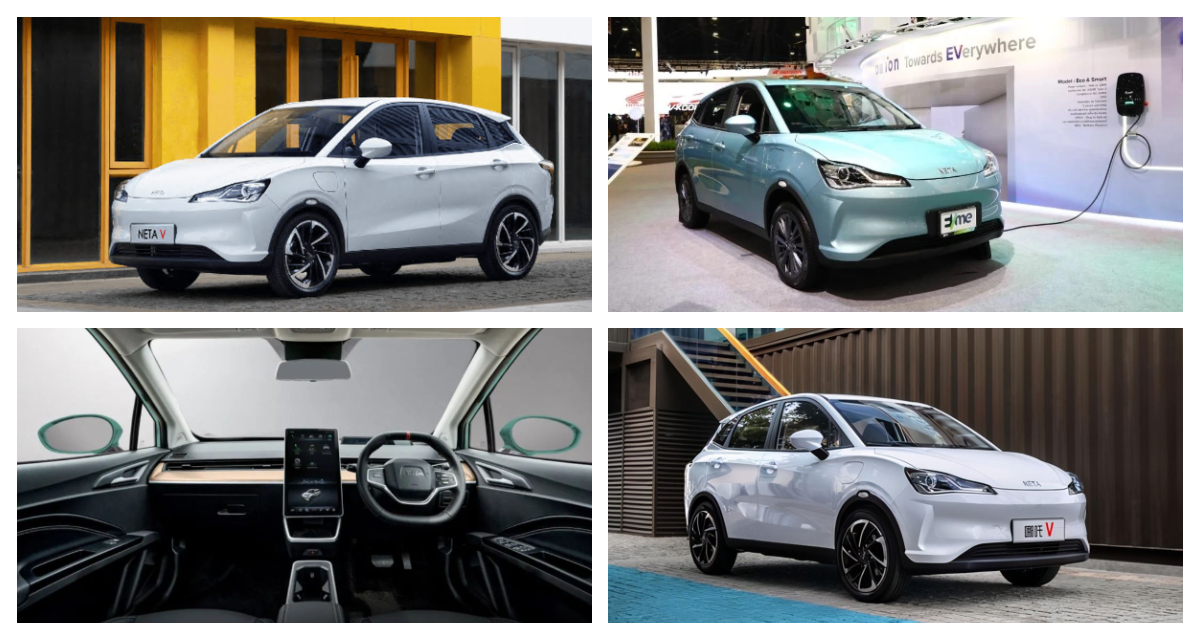 Introducing the Neta V, an exceptional and remarkably affordable electric vehicle (EV) available in Malaysia for only RM99,800. With its impressive features, this vehicle sets a new standard in the market. Equipped with a 38.54 kWh battery, the Neta V boasts a remarkable range of 380 km, providing an extensive and worry-free driving experience. Additionally, it supports both AC charging, allowing a full charge in just 8 hours, and DC charging, which efficiently charges the battery from 30% to 80% in a mere 30 minutes.
The Neta V offers a single variant that stands out with its five captivating color options, allowing you to personalize your driving experience. As a testament to its quality and reliability, your purchase of this remarkable vehicle includes a 10-year body warranty, ensuring peace of mind for an extended period. Furthermore, a 5-year or 150,000km general parts warranty guarantees the durability and performance of various components. Notably, the electric motor is covered under an 8-year or 180,000 km warranty, underscoring the manufacturer's confidence in its long-lasting power.
Experience the remarkable Neta V, an affordable and feature-rich EV that combines exceptional range, speedy charging, and a variety of warranty options to deliver an unparalleled driving experience.
Pros of Neta V:
Affordable price point
Decent accessories module
Suitable for city drive for its size and electric range
Cons of Neta V:
Details of Neta V:
| | |
| --- | --- |
| Battery capacity: | 38.54kWh |
| Range: | 380 km |
| Horsepower & Torque: | 94 hp; 150 Nm |
| Price: | starting from RM99,800 |
The automotive industry in Malaysia is embracing this shift towards electric vehicles, providing consumers with greener options that don't compromise on power or performance. The availability of charging infrastructure in major cities further supports the adoption of electronic vehicles, making them a viable and convenient choice for drivers. With a wide range of options available in the market, consumers are now able to build their dream car wishlist, taking into consideration factors like design, technology, and environmental impact.
When it comes to checking out and buying a new car, there are a few essential tips to keep in mind. First and foremost, do thorough research on different car models, their features, and prices to determine which one best fits your needs and budget. Once you have a particular model in mind, visit multiple dealerships to compare prices, negotiate, and take advantage of any ongoing promotions. Always take the car for a test drive to assess its performance, comfort, and handling.
During the inspection, carefully examine the vehicle's exterior, interior, and engine to ensure it is in optimal condition. Don't hesitate to ask questions about the car's history, warranty, and maintenance records. Consider the long-term costs, including fuel efficiency and insurance rates. Lastly, before making a final decision, take your time to carefully read and understand all the terms and conditions of the purchase agreement or financing options. By following these tips, you can make a well-informed decision and drive away with a new car that meets your expectations.