Discover the Best: 10 Top-Rated BL Drama Series of 2023 You Might Have Missed On Streaming Platforms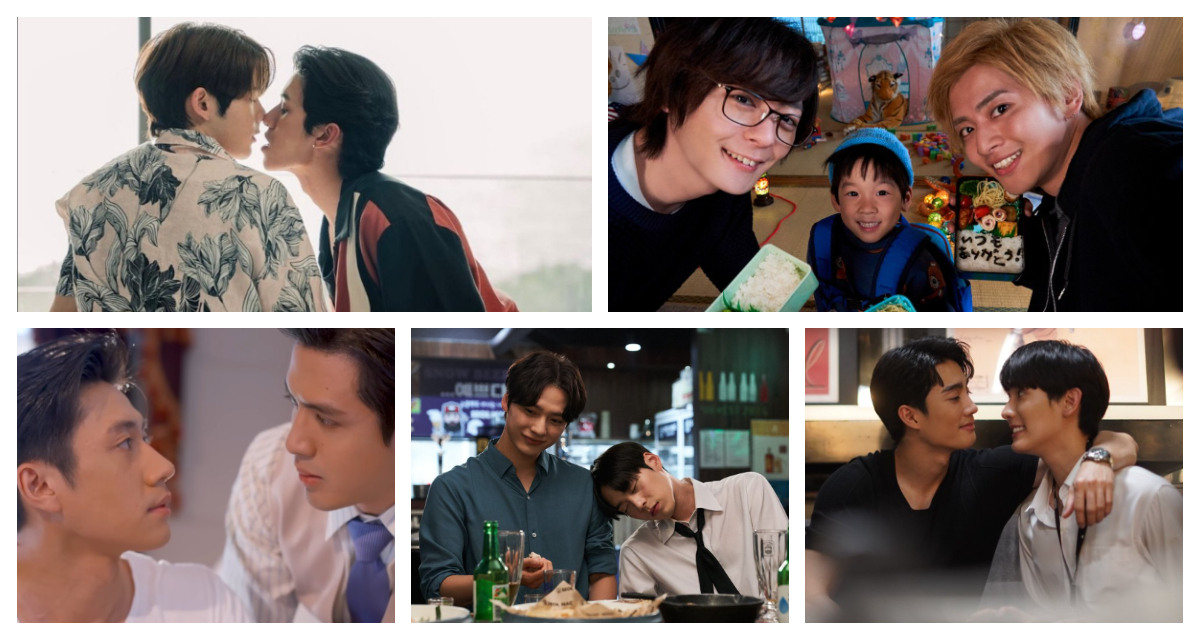 If you're a fan of BL dramas, you won't want to miss out on the hot and popular titles from Thailand, Japanese and Korea this year. From sweet romances to cute couples, these shows are sure to capture your heart and leave you wanting more.
In the Thai drama scene, titles like "KinnPorsche" and "A Tale of Thousand Stars" have gained a lot of attention for their heartwarming storylines and lovable characters. Meanwhile, Korean BL dramas like "The Eight Sense" and "To My Star" have also made it onto the must-watch list with their high ratings and captivating performances. With so many amazing shows to choose from, it's hard to narrow it down to just 10, but these titles are a great place to start if you're looking for some quality streaming content that is sure to give you all the feels.
So, whether you're in the mood for some Thai BL drama goodness or want to explore the world of Japan and Korean romance, don't miss out on these popular titles this year. With so many options to choose from, you're sure to find a show that will keep you coming back for more. So grab your snacks, get cozy, and settle in for a binge-watch session with these 10 must-watch BL dramas!
A Boss And A Babe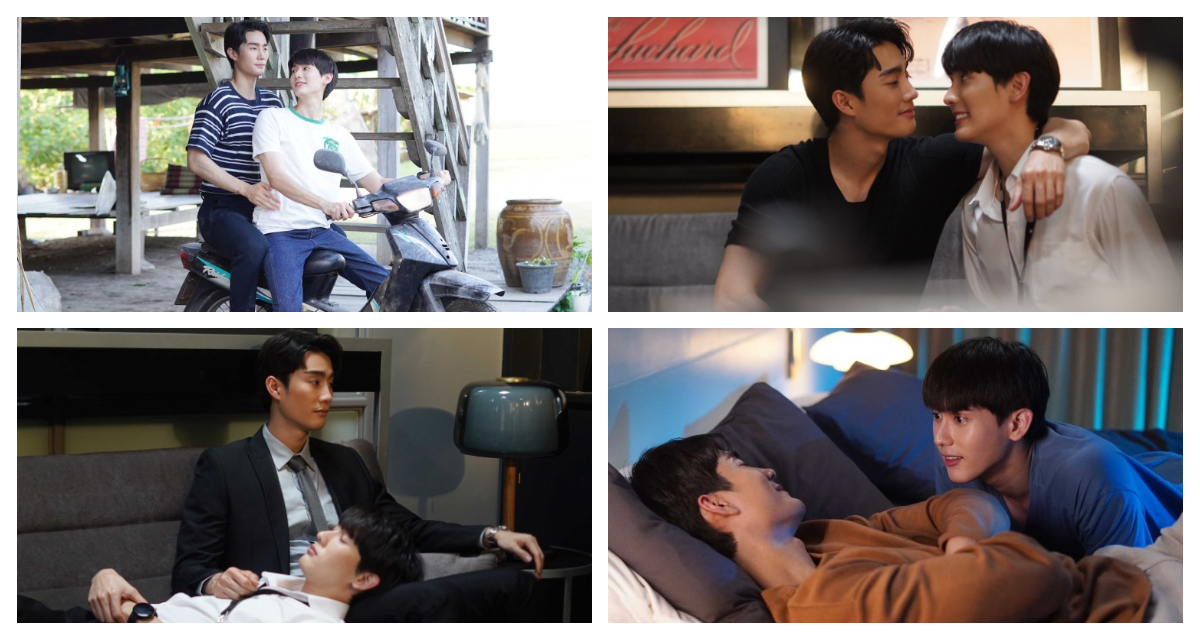 In this Thai series, Cher is a gamer who aims to be successful in the e-sports industry. While in his final year in university, he starts on an internship with a gaming company and gets the attention of Gun, his boss. Gun then makes him do some pretty weird stuff throughout the internship and has Cher all confused about his boss's true intentions.
Details of A Boss And A Babe:
| | |
| --- | --- |
| Language | Thai |
| No.of episodes | 12 episodes |
| Casts & IG | Force Jiratchapong Srisang, Book Kasidet Plookphol, Mike Chinnarat Siriphongchawalit, Fluke Pusit Dittapisit |
| Platform | GMMTV |
Watch the trailer: YouTube
Step By Step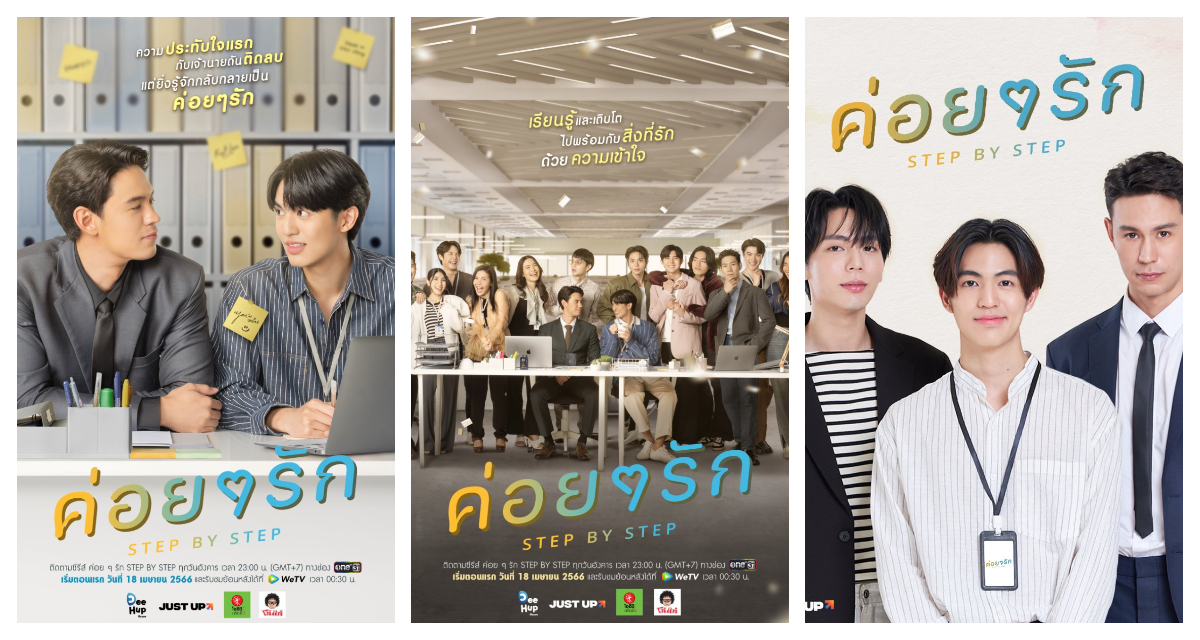 Directed by Tee Sintanaparadee, Step by Step is a romantic Thai TV series between two totally opposites. Jeng, who is the son of the owner of the firm, is known to be a fierce digital marketing manager. For that, he is often disliked by his subordinates. Then comes Pat, an eager newcomer to the team after studying in Los Angeles. While Jeng was always a rigorous and judgemental boss, Pay made every effort to perform till the two built a close working relationship. However, things quickly took a turn when Pat decided to resign, triggering a strong reaction from Jeng and caused a strained work atmosphere.
Details of Step By Step:
| | |
| --- | --- |
| Language | Thai |
| No.of episodes | 12 episodes |
| Casts & IG | Man Trisanu Soranun, Ben Bunyapol Likhitamnuayporn, Up Poompat Iam-samang, Saint Paramee Mahatthanadul |
| Platform | WeTV |
Watch the trailer: YouTube
To Sir, With Love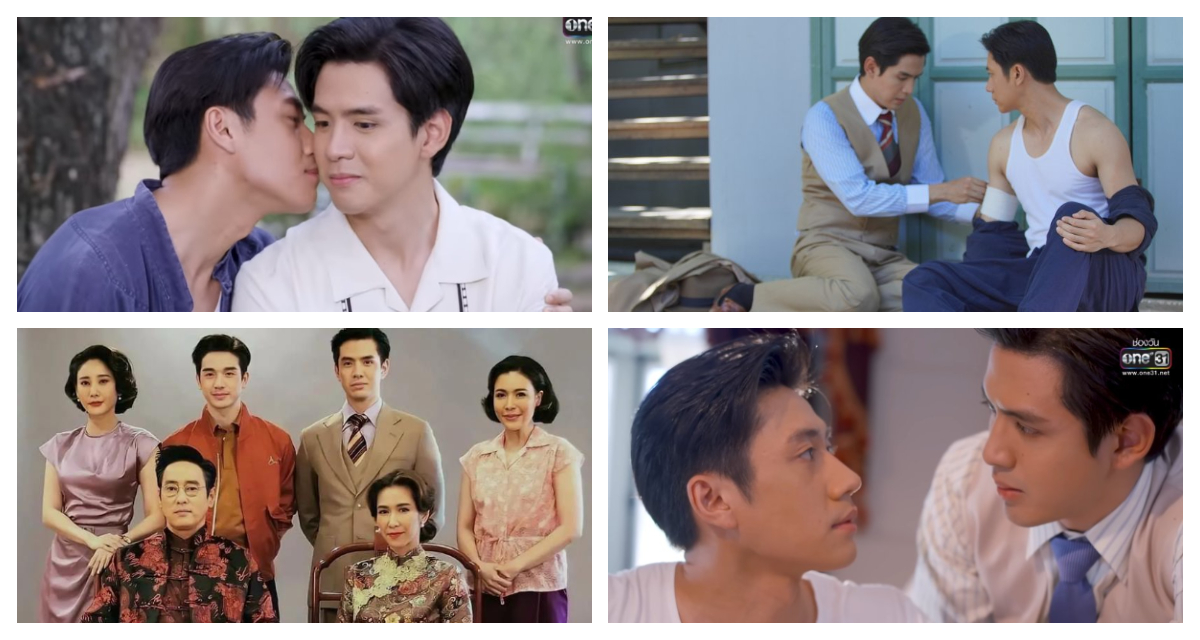 To Sir, With Love tells the love story between two men who are being obstructed by Chinese society. The show is about the Five Dragon Guild under the leadership of Jao Sua Song, who is skilled and in control in business. Song's eldest son, Thian from his first wife is set to succeed Song. However, in a Chinese family, masculinity is prized and Song bears a forbidden secret. The show is deep and relatable especially within Asian culture, where man is often put on a pedestal.
Details of To Sir, With Love:
| | |
| --- | --- |
| Language | Thai |
| No.of episodes | 17 episodes |
| Casts & IG | Film Thanapat Kawila, Jam Rachata Hampanont, Tongtong Kitsakorn Kanogtorn, Panward Hemmanee, Pock Piyathida Mittiraroch, Milly Camilla Kittivat Kirn |
| Platform | One31 |
Watch the trailer: YouTube
Past-Senger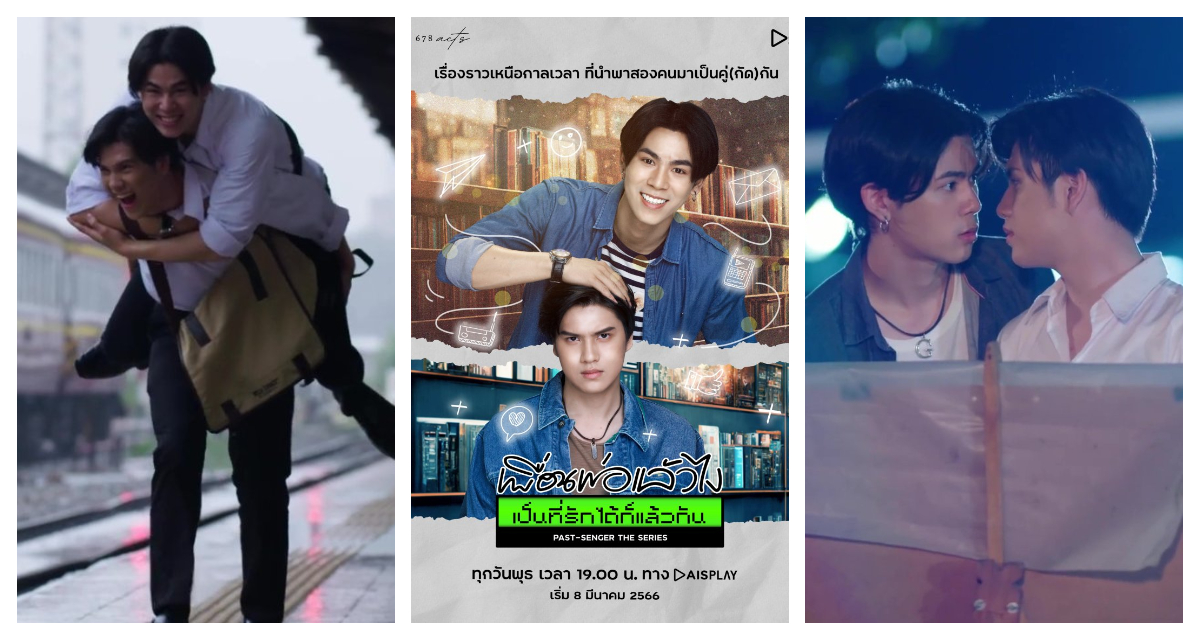 Past-Senger tells about Kiao, a handsome yet mischievous teenager from the 90s,who enjoys playing pranks on people and has aspirations to become an architect. However, he suddenly finds himself transported 25 years into the future! Meanwhile, Bamee, a reserved individual from 2022, is working hard to follow in his father's footsteps and become an architect after his father's passing. Despite his introverted nature, he is determined to succeed in his goals. But when the two meet, both fates may be rewritten!
Details of Past-Senger:
| | |
| --- | --- |
| Language | Thai |
| No.of episodes | 12 episodes |
| Casts & IG | Cooper Patpasit Na Songkhla, Marc Pahun Jiyacharoen, Milo Chayapat Wiratyosin, Mos Patiparn Pataweekarn |
| Platform | AIS Play & Gagaoolala |
Watch the trailer: YouTube
Bed Friend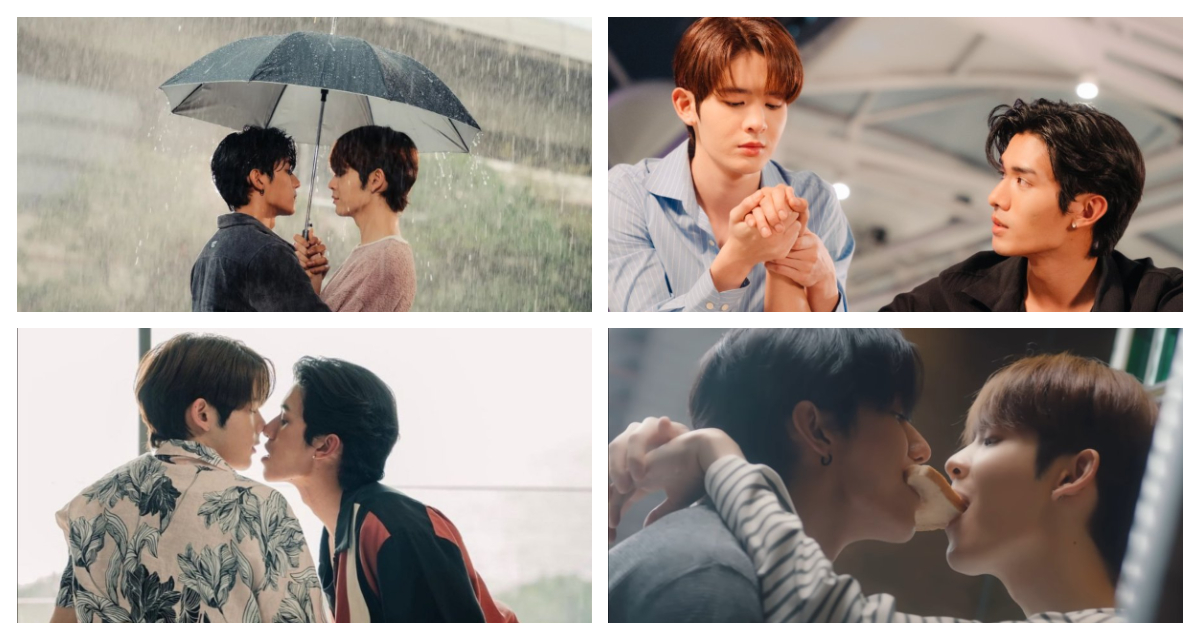 Uea is a closed, private person who dislikes those with a reputation for being flirtatious. While King is exactly the type of person Uea dislikes. However, despite working in the same office and sharing a mutual friend in Jade, the two do not get along. But you know what they say, opposites attract and only time will show.
Details of Bed Friend:
| | |
| --- | --- |
| Language | Thai |
| No.of episodes | 10 episodes |
| Casts & IG | James Supamongkon Wongwisut, Net Siraphop Manithikhun, Yim Pharinyakorn Khansawa, Thomas Teetut Chungmanirat |
| Platform | One31, iQIYI & Gagaoolala |
Watch the trailer: YouTube
Our Dining Table (Bokura no Shokutaku)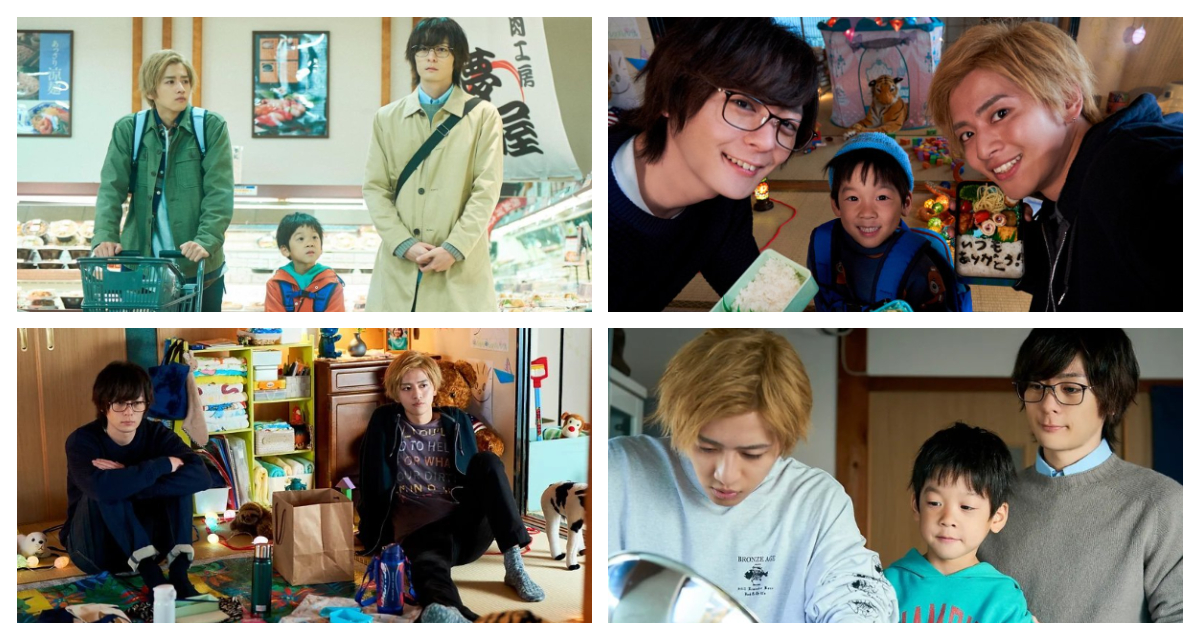 Adapted from the manga series, Our Dining Table revolves around shy Yutaka, and brothers, Minoru and Tane. Yutaka is a white collar employee that finds it difficult to eat in the company of others. However, he has a talent for cooking! But everything changes when he meets Minoru and Tane, two long-lost brothers. They request Yutaka to teach them how to prepare his delicious dishes. As they gather from time to time, Yutaka's attitude towards sharing meals with others changes as he looks forward to the meals they share together.
Details of Our Dining Table (Bokura no Shokutaku):
| | |
| --- | --- |
| Language | Japanese |
| No.of episodes | 10 episodes |
| Casts & IG | Inukai Atsuhiro, Iijima Hiroki, Maeyama Kuuga |
| Platform | Gagaoolala |
Watch the trailer: YouTube
The Eight Sense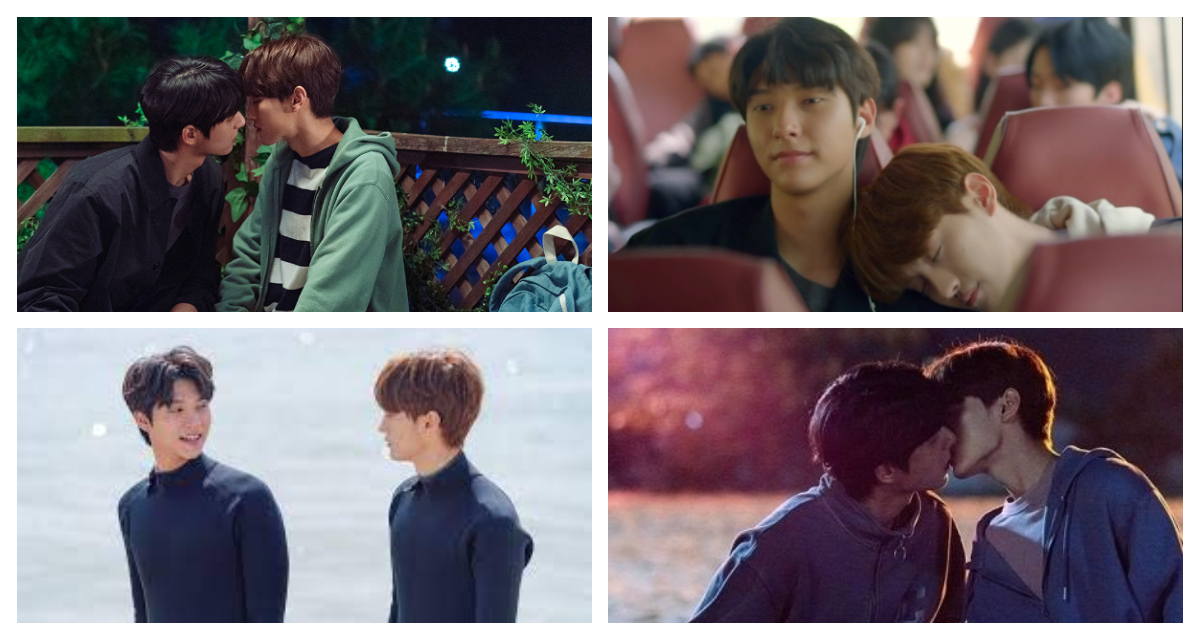 In this story, Ji Hyun is a new student from a small town, who has difficulty adjusting to the bustling city life of Seoul. He then meets Jae Won, who has just completed military service in university. Sharing a love for surfing, they begin to develop feelings for each other. During a surfing trip, they kiss and get clouded by feelings and mixed emotions moving on.
Details of The Eight Sense:
| | |
| --- | --- |
| Language | Korean |
| No.of episodes | 10 episodes |
| Casts & IG | Lim Ji-sub, Oh Jun-taek, Park Hae In, Bang Jin Won |
| Platform | Rakuten Viki |
Watch the trailer: YouTube
Unintentional Love Story (Korean)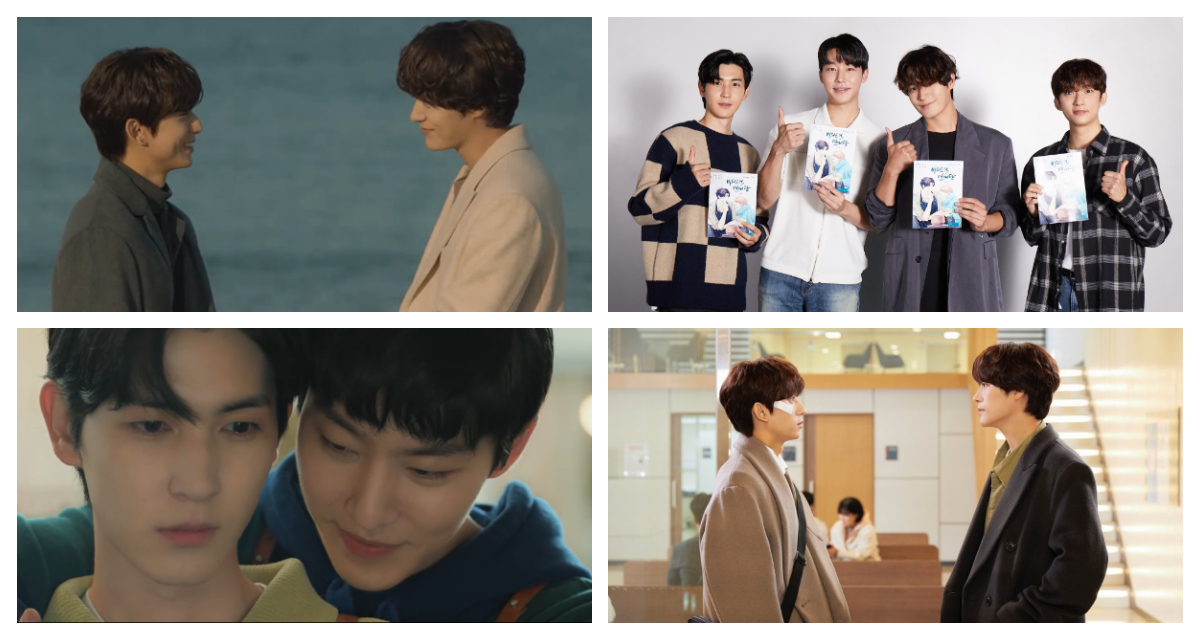 Unintentional Love Story is a Korean series about Ji Won Young who loses his job and comes up with a plan to win his job back by tracking down an artist that has gone missing to woo his chairman. He finds the artist, Yoon Tae Joon hiding out away from his previous life at a small pottery shop in a small town, not wanting to be found or discovered. Ji Won Young then slowly develops feelings for the artist while trying to spy on him in return for his job.
Details of Unintentional Love Story (Korean):
| | |
| --- | --- |
| Language | Korean |
| No.of episodes | 10 episodes |
| Casts & IG | Gongchan, Cha Seo Won, Han Do Woo, Won Tae Min |
| Platform | TVing & IQIYI |
Watch the trailer: YouTube
Individual Circumstances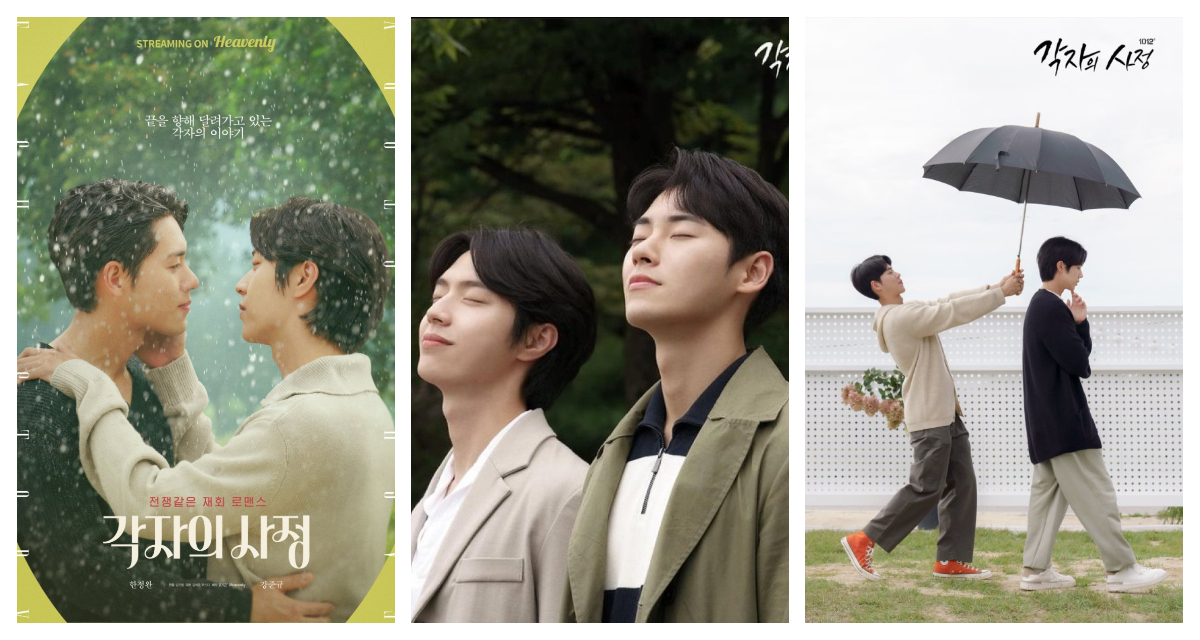 Ha Yeon Woo, a once-rising star director in the Korean film industry, struggles with creative stagnation and doubts about his abilities. He reconnects with Sung Woo Jae, a famous fiction writer and former acquaintance who has his own emotional baggage from past love. Their encounter leads to a fiery romance that may heal Sung Woo Jae's scars and reignite Ha Yeon Woo's passion for filmmaking.
Details of Individual Circumstances:
| | |
| --- | --- |
| Language | Korean |
| No.of episodes | 8 episodes |
| Casts & IG | Jun.Q, Han Jung Wan & Cha Shi Hyuk |
| Platform | Rakuten Viki, Gagaoolala & iQIYI |
Watch the trailer: YouTube
Happy Merry Ending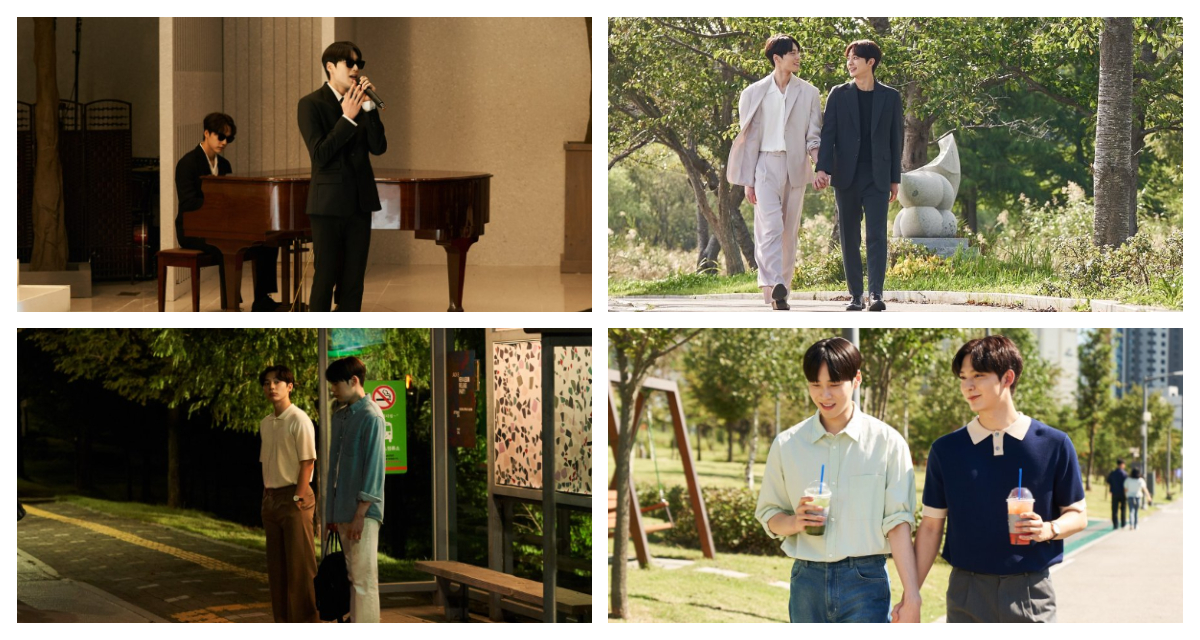 After years of being a wedding singer, Seung Jun has grown tired of the job and has become disillusioned with the romantic illusions that people associate with weddings. However, his outlook on love changes when he meets Jae Hyun, a charming and lively host at one of the weddings. Seung Jun is immediately drawn to Jae Hyun, whom he considers his ideal type. As they work together at various weddings, their relationship blossoms, and the notes of love start to emerge between them.
Details of Happy Merry Ending:
Language
Korean
No.of episodes
8 episodes
Casts & IG
Lee Dong Won, Shin Myung Sung,
Byun Sung Tae, Kim Kyu Jong
Platform
Rakuten Viki & Gagaoolala
Watch the trailer: YouTube
There you have it, 10 top-rated BL drama series you might have missed on streaming platforms. These shows are sure to bring out lots of emotions be it laughter, love, suspense and more. They may also just turn out to be one of your favorite shows ever too. Now if you can get enough of these shows, we recommend you follow these actors from your favourite BL shows to swoon over!
We totally understand the need to binge watch your favourite shows, but remember to hit the pause button every once in a while. Too much screen time can cause irritation to your eyes and skin, as well as impact your overall well-being. Remember, everything is done best in moderation!