Exquisite Flavors and Impeccable Service: 5 Top Fine Dining Restaurants in Kuala Lumpur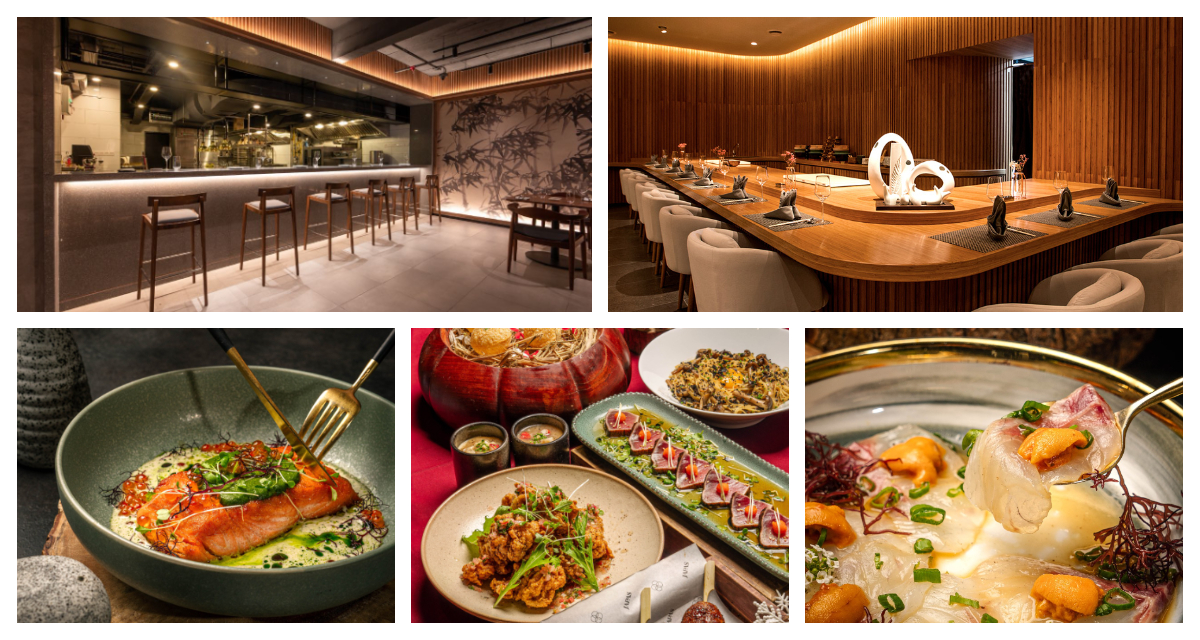 Embark on a culinary adventure in KL Malaysia's vibrant dining scene, where a plethora of new restaurants are waiting to cater to your every celebration. From romantic anniversary dinners to unforgettable proposals and birthday surprises, these fine dining establishments are designed to create lasting memories. Immerse yourself in the enchanting atmosphere as you step into elegantly designed spaces, with soft lighting and captivating views that set the stage for a truly exceptional experience. Award-winning chefs take center stage, crafting menus that tantalize your taste buds with a fusion of local and international flavors. Each course is a masterpiece, expertly prepared using the freshest ingredients to deliver a burst of flavors that will leave you craving more. From the main course to the carefully paired sides and the mouthwatering desserts, every bite is a celebration of culinary excellence.
Whether you're dining with your significant other, best friends, or a group of close companions, these fine dining establishments understand the importance of creating a captivating ambiance. Candlelit tables, soft music, and an intimate setting make for a romantic and unforgettable date night. The breathtaking views that accompany some venues elevate the experience, adding a touch of magic to your celebration.
Thoughtfully designed set menus take you on a gastronomic journey, showcasing the chef's creativity and skill. It is recommended to secure a reservation in advance to ensure you don't miss out on these sought-after experiences. Whether you're celebrating a birthday, an anniversary, or simply looking to impress your loved one, these award-winning restaurants promise a symphony of flavors, impeccable service, and an enchanting atmosphere that will make your special occasion truly extraordinary.
Bref by Darren Chin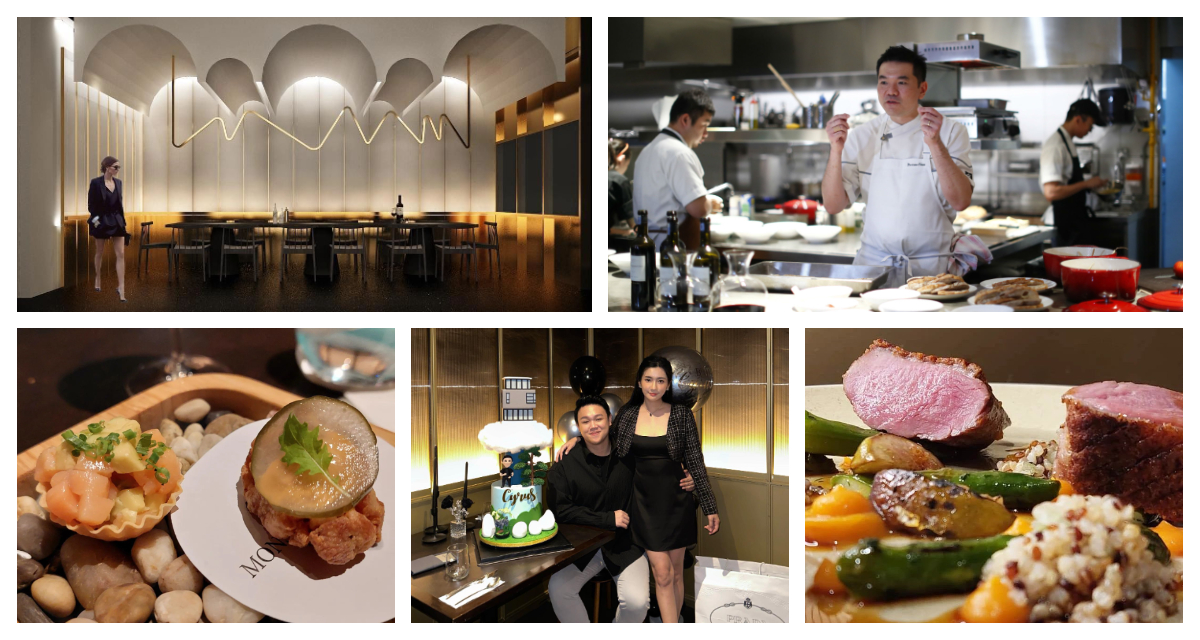 Bref by Darren Chin, established in May 2018 under the expert guidance of Chef Darren Chin, is a culinary haven carefully crafted to evoke cherished memories while allowing guests to create new ones. The sheer simplicity of Bref's concept brings boundless joy, making it a place where guests can revel in the profound happiness that comes with each visit. Recognized by the esteemed Michelin Guide, Bref by Darren Chin has earned acclaim for its extraordinary dining experience curated by the eponymous chef. His menu entices the senses with a contemporary, progressive approach that captivates even the most discerning palates. Though the interior design embraces minimalism, the ambiance buzzes with vitality, creating an immersive and vibrant atmosphere.
For an unforgettable dining experience, covered seats at the marble counter overlook the open kitchen, allowing guests to witness the culinary artistry firsthand. The menu at Bref is thoughtfully tailored to the seasons, with the current executive set lunch offering a tantalizing three-course meal starting from RM168, while the seasonal dinner set menu presents a sublime four-course culinary journey starting from RM399. In addition to the set menus, an enticing à la carte selection is available to further elevate your dining experience. To secure your place in this extraordinary culinary adventure, it is highly recommended to make your reservation in advance.
Why you should dine at Bref by Darren Chin:
There are choices besides the set menu.
Open kitchen concept, allow you to watch magical transformation of food.
Why you might skip Bref by Darren Chin:
Lunch is only available from Friday to Sunday.
Details of Bref by Darren Chin:
Cuisine:
French contemporary
Address:
26, GF, Lorong Datuk Sulaiman 1, Taman Tun Dr Ismail, Kuala Lumpur
Operating Hours:
Tuesday – Thursday, 6pm – 12am;
Friday – Sunday, 12pm – 2pm, 6pm – 12am;
close every Monday
Contact:
03 – 7731 5032
Website/Social Media:
Website; Instagram
Japas by Jeff Ramsey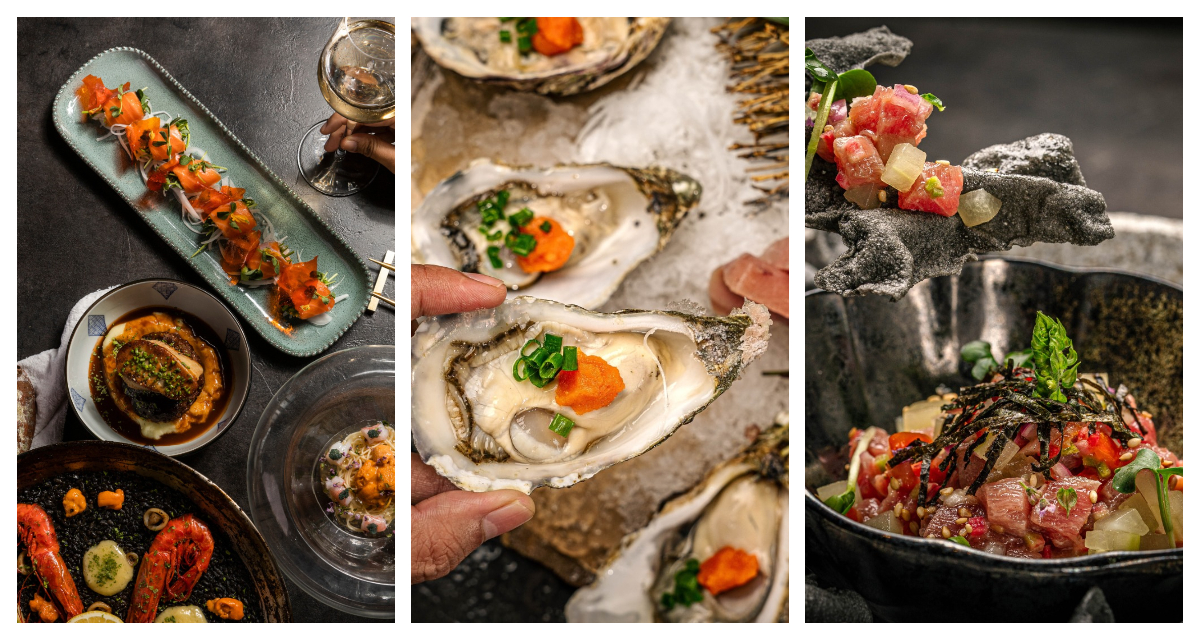 Immerse yourself in the captivating world of Japas by Tokyo's Michelin-starred Chef Jeff Ramsey, a true Japanese tapas wonderland that effortlessly combines laid-back sophistication with the essence of a quintessential izakaya. This enchanting dining destination showcases Chef Ramsey's mastery of progressive Japanese cuisine, where he fearlessly infuses rustic, traditional izakaya flavors with a modern twist, creating a culinary experience that embodies the spirit of vibrancy and joy that Japas seeks to share with its cherished guests. At Japas, the art of sharing is celebrated through their thoughtfully crafted tasting menus, designed for a minimum of two diners and starting at RM300.
For those who prefer to savor their culinary journey without beef, Japas offers set menus that cater to diverse preferences. A special highlight on their menu shines a spotlight on delectable options suited for vegetarian diners, ensuring that every guest can indulge in the flavorful offerings. Complementing the culinary delights, Japas boasts an extensive beverage menu that features a wide range of choices, including wines, sparkling wines, and sake, providing the perfect accompaniment to elevate your dining experience. To secure your place at this gastronomic haven, reservation is an absolute must, ensuring that you don't miss out on the opportunity to indulge in the captivating world of Japas by Chef Jeff Ramsey.
Why you should dine at Japas by Jeff Ramsey:
Vegetarian friendly.
Set menu without beef is available.
Good variety of alcoholic beverages.
Why you might skip Japas by Jeff Ramsey:
Only accept reservations.
Only serve dinner.
Details of Japas by Jeff Ramsey:
| | |
| --- | --- |
| Cuisine: | Japanese cuisine |
| Address: | 11th Floor, WORK@Clearwater, Changkat Semantan, Bukit Damansara, Kuala Lumpur |
| Operating Hours: | Everyday, 5.30pm – 12.00 am |
| Contact: | 013 – 209 1330 |
| Website/Social Media: | Website; Instagram |
Ling Long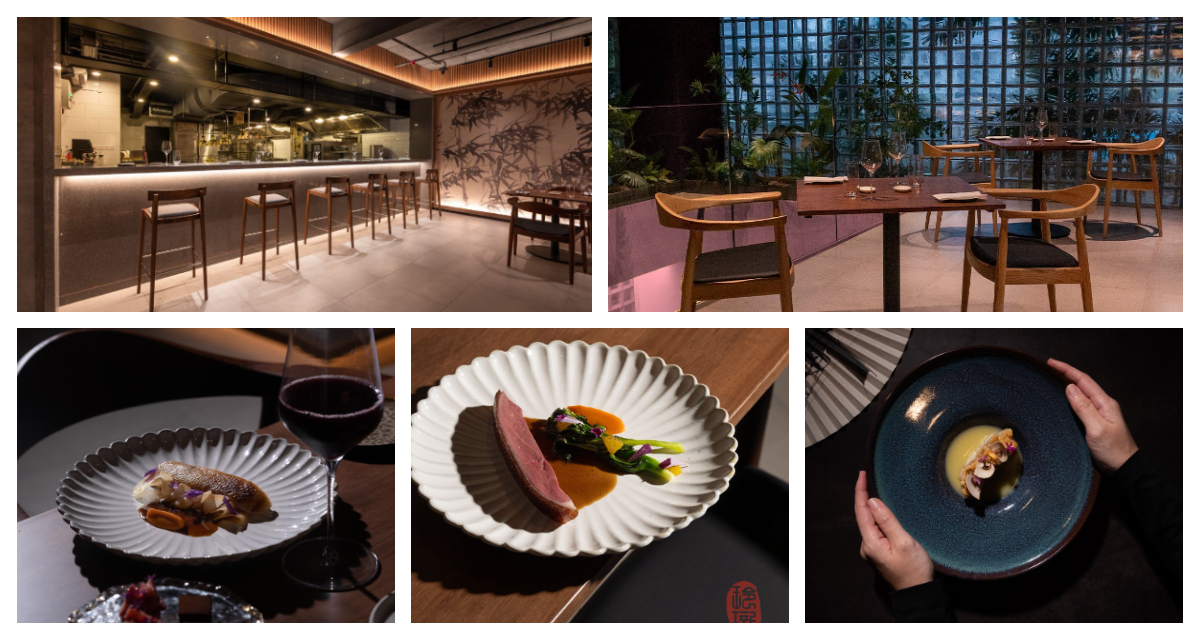 Journey into the enchanting world of Ling Long, a culinary destination that reveres the rich tapestry of Chinese heritage while embracing the art of modern gastronomy. This exceptional restaurant unveils a truly innovative approach to cooking, inviting guests to experience the depth and complexity of Chinese cuisine in a fresh and exhilarating manner. By seamlessly merging French culinary techniques with traditional Chinese flavors, Ling Long embarks on a culinary odyssey, pushing the boundaries of taste and presentation to extraordinary heights. Every dish is meticulously crafted to deliver a sensory experience that transcends expectations, captivating both the palate and the imagination. Ling Long's commitment to refined and elegant dining is evident in every facet, from the meticulously curated atmosphere to the impeccable service and the meticulous presentation of each culinary masterpiece.
Stepping into the interior, you'll be immersed in a seamless fusion of Chinese heritage and nature, creating a harmonious ambiance that transports you to another realm. The restaurant proudly showcases an open kitchen, allowing guests the privilege of witnessing the culinary artistry unfold before their eyes. For a truly immersive experience, fortunate diners seated at the counterbar can even engage in delightful interactions with the passionate chefs. Ling Long's menu offerings include a tantalizing 5-course selection priced at RM488, as well as an extravagant 8-course menu priced at RM698. Please note that pricing may vary depending on the availability of the freshest daily ingredients, ensuring that each dish is a celebration of the finest flavors nature has to offer.
Why you should dine at Ling Long:
Fusion between Chinese and French cuisine.
Relaxing zen vibe.
Accept walking in.
Why you might skip Ling Long:
It reflects a commitment to exceptional quality and culinary excellence, which is reflected in its pricing.
Details of Ling Long:
Cuisine:
Innovative Chinese cuisine
Address:
Block E, L2-04, The Five@KPD, Jalan Dungun, Bukit Damansara, Kuala Lumpur
Operating Hours:
Tuesday – Sunday, 6pm – 11pm (9pm last seating);
close every Monday
Contact:
010 – 556 8912
Website/Social Media:
Website; Instagram
Seed by Whitegrass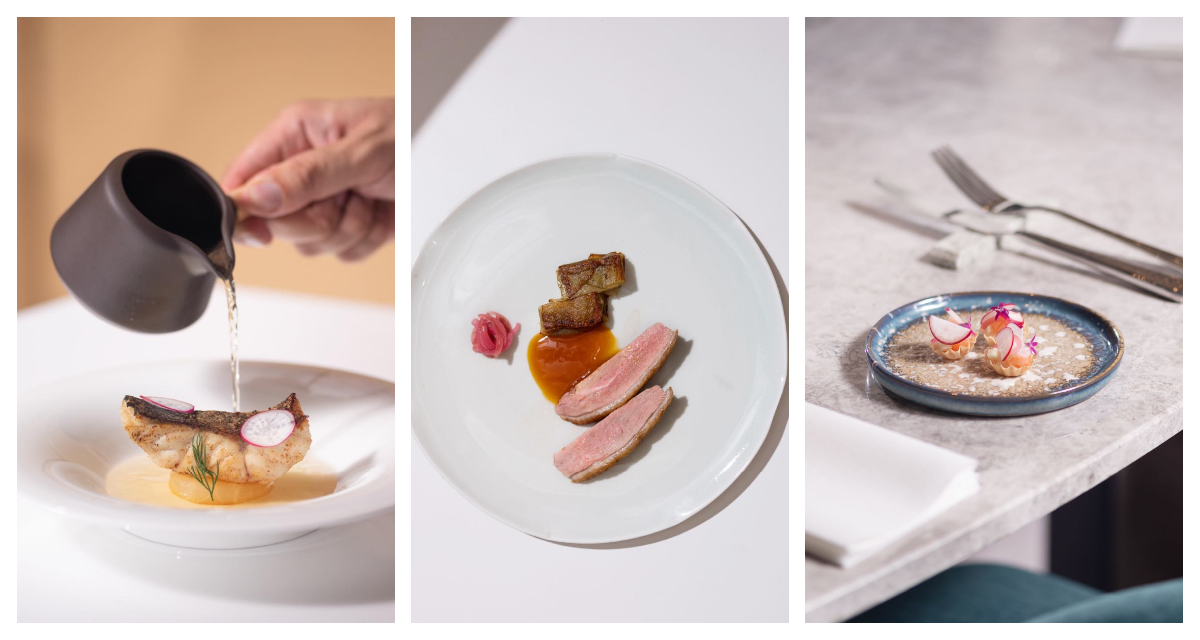 Indulge in the culinary marvels of Seed by Whitegrass, a captivating restaurant that seamlessly blends the artistry of French and Japanese culinary traditions into a harmonious fusion of flavors. Here, each dish is a masterpiece crafted with meticulous precision, resulting in a symphony of taste and innovation that is sure to delight even the most discerning palate. Immerse yourself in the inviting ambiance of Seed, where warmth and hospitality embrace you, creating an enchanting backdrop to savor their scrumptious and imaginative cuisine.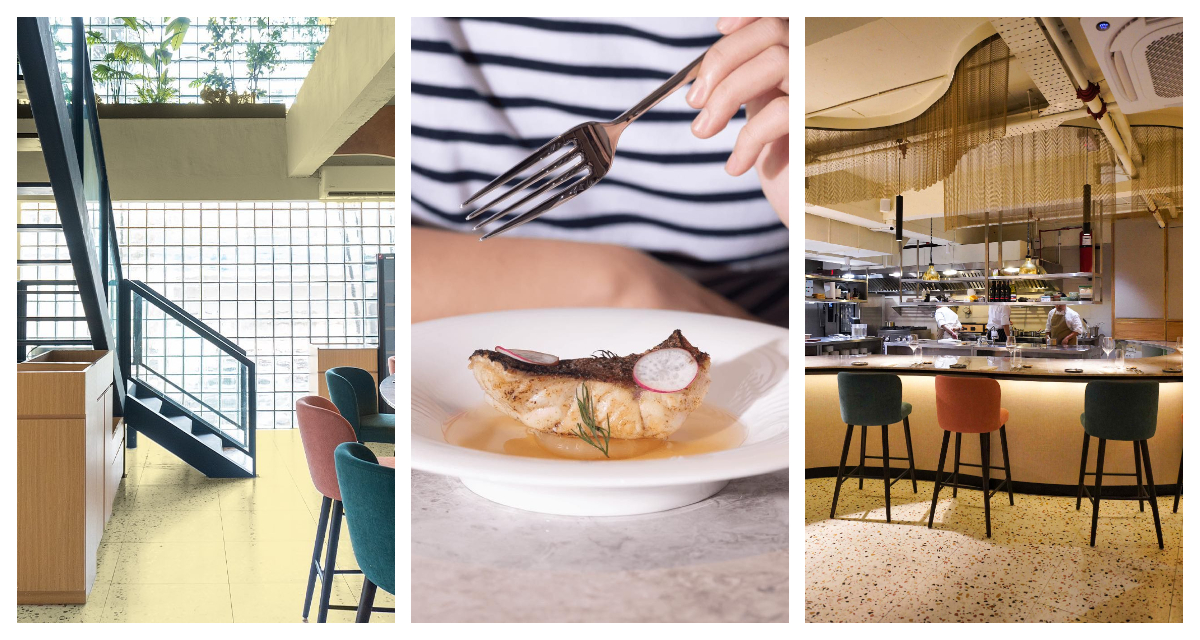 As you take your seat at the curvaceous counter bar overlooking the open kitchen, prepare to embark on a culinary journey unlike any other, witnessing firsthand the artful craftsmanship that goes into preparing each exquisite dish. Seed proudly presents two spring menus, each meticulously curated to showcase the finest ingredients and culinary techniques. The five-course menu invites you to indulge in a culinary exploration priced at RM488+ per person, while the lavish eight-course menu presents a gastronomic symphony priced at RM688+ per person. Seed is a spin-off of Singapore's renowned Michelin-starred Whitegrass, with the talented 29-year-old chef Joshua at the helm, bringing his wealth of experience and expertise back to Malaysia after nearly a decade of honing his skills in Singapore.
Why you should dine at Seed by Whitegrass:
Interesting and innovative French and Japanese fusion cuisine.
Walking-in is accepted.
Sweet macaron colored interior design.
Why you might skip Seed by Whitegrass:
Only serve 2 set menus.
No information given on beverages.
Details of Seed by Whitegrass:
| | |
| --- | --- |
| Cuisine: | French and Japanese fusion |
| Address: | L1-04, Block E, The Five, Jalan Dungun, Bukit Damansara, Kuala Lumpur |
| Operating Hours: | Tuesday – Sunday, 6pm – 11pm; Close every Mondays |
| Contact: | 010 – 552 6891 |
| Website/Social Media: | Website; Instagram |
TAKEEN Omakase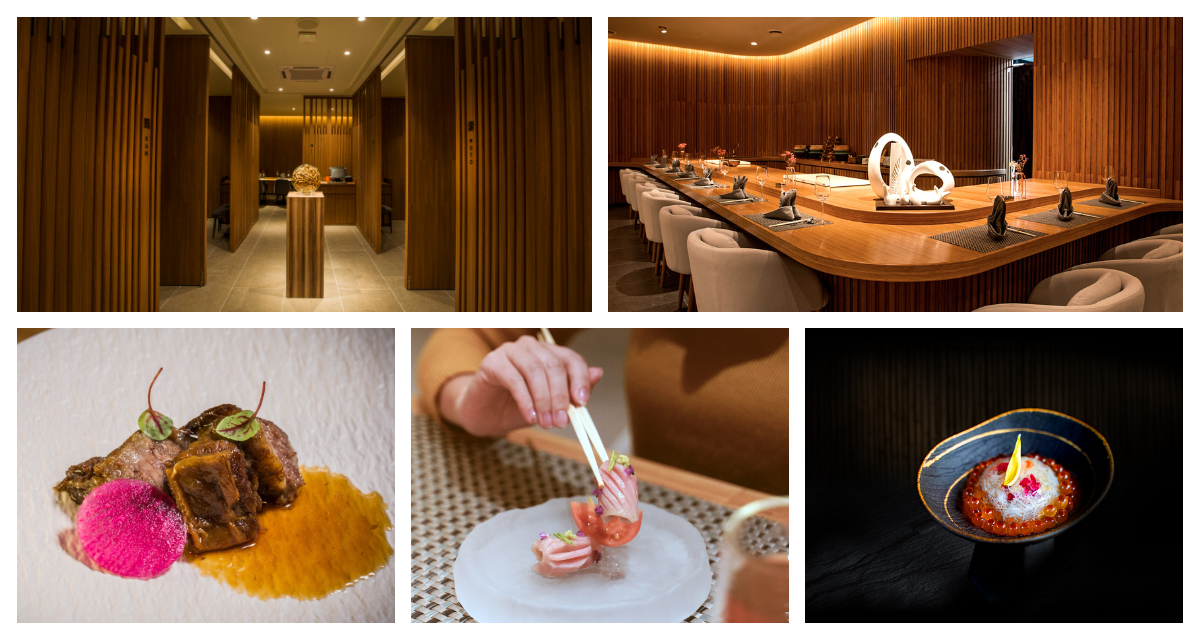 Unveil the hidden gem of Japanese fine dining nestled amidst the bustling streets of Old Klang Road at TAKEEN. This extraordinary culinary haven, meticulously crafted by the internationally acclaimed and award-winning Chef Thomas Chan, immerses your senses in a realm of imaginative gastronomy and thoughtfully curated ingredients. Beyond the mere act of eating, TAKEEN elevates the Omakase experience to new heights, enveloping you in a bamboo-infused sanctuary, where every element is meticulously designed to enhance your palate. The restaurant draws inspiration from the enchanting Kyoto bamboo gardens, where refined bamboo surfaces intertwine with natural stone and earthy tones, enveloping you in an oasis of serenity and simplicity.
Indulge in a culinary getaway within the city, as TAKEEN's Omakase menu presents a choice between Kappo style and sushi style, each showcasing the exquisite artistry of Chef Thomas and drawing from his illustrious repertoire of creative culinary mastery. Impeccably prepared using seasonal Japanese ingredients, each dish is a testament to the chef's expertise. To enhance your dining experience, TAKEEN offers a meticulously curated selection of premium sake and wine, expertly paired to complement the flavors of the cuisine. Delight in the lunch menu, featuring seven exceptional dishes thoughtfully paired with invigorating coffee or refreshing matcha, priced at RM328+ per person. For an extraordinary evening, immerse yourself in the eight-course dinner set menu, and revel in the option to elevate the experience further by selecting from their premium wine and sake collection.
Why you should dine at TAKEEN Omakase:
Exclusive omakase experience.
Food will be paired with recommended wine or sake.
Award-winning chef.
Why you might skip TAKEEN Omakase:
Both the lunch and dinner menu include beef.
Only accept reservations.
Details of TAKEEN Omakase:
| | |
| --- | --- |
| Cuisine: | Japanese Omakase |
| Address: | Lot 5-G, Lorong 4/137C, Batu 5, Off Jalan Klang Lama, Kuala Lumpur |
| Operating Hours: | Daily, Lunch, 12.00pm – 4.00pm, Dinner 6.00pm – 10.30pm |
| Contact: | 018 – 2200 352 |
| Website/Social Media: | Website; Facebook |
Kuala Lumpur stands as a city that truly excels in the realm of fine dining, catering to various budgets and ensuring that everyone can savor exceptional culinary experiences. From luxurious Michelin-starred establishments to hidden gems waiting to be discovered, each dining destination in the city offers an unmissable opportunity to delight in the freshest ingredients, exquisite flavors, and unforgettable moments. Whether you have the means to splurge or are seeking remarkable value for your money, Kuala Lumpur's dining scene promises to exceed expectations. However, it is vital to remember that these popular establishments tend to fill up quickly, so making a reservation in advance is essential to secure your place at the table. Don't miss the chance to embark on a gastronomic journey of a lifetime in Kuala Lumpur, where culinary excellence knows no boundaries and remarkable memories are waiting to be created.