Satisfy Your Cravings: 5 Must-Try Restaurants for Dine-In At Bangsar South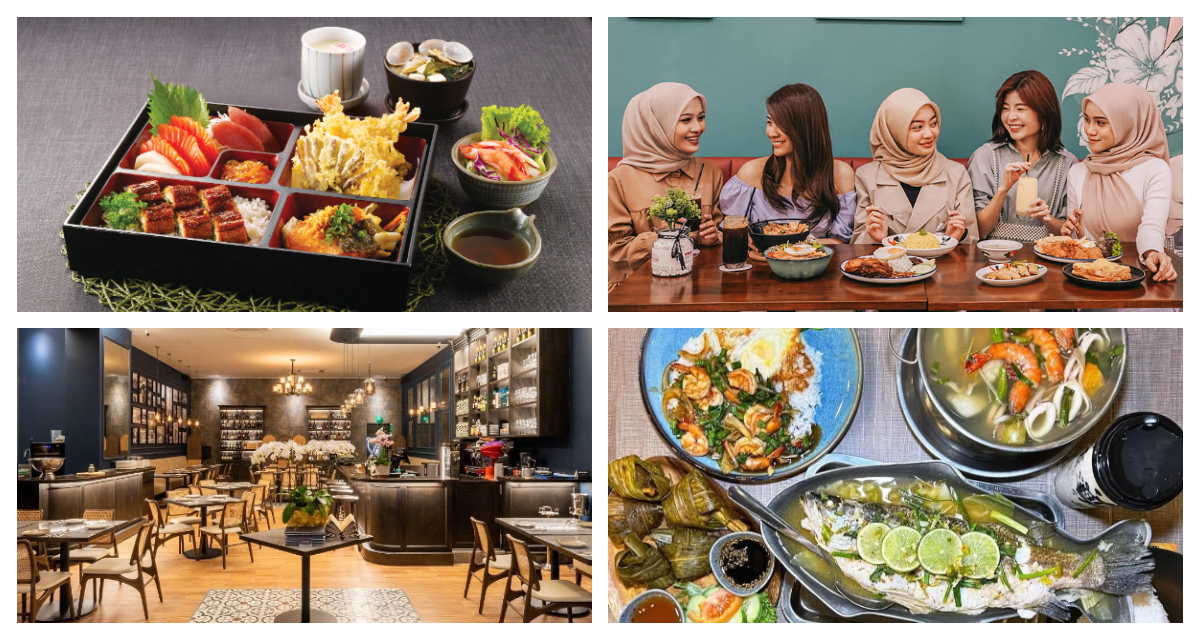 Bangsar South is a popular commercial and residential area in Kuala Lumpur, Malaysia, and is home to some of the best restaurants in the city. With a wide range of cuisines available, Bangsar South is a great destination for those looking to dine in for lunch or dinner on weekdays or weekends. The area is particularly popular with office workers looking for a quick and affordable lunch during the week, and with groups of friends looking for a place to hang out and enjoy a fancy meal on the weekends.
One of the highlights of dining in Bangsar South is the variety of cuisines on offer. From traditional Malaysian dishes to international favorites like Japanese, Italian, and Thai, there's something to suit every taste and budget. Many of the restaurants in the area also offer set meals, making it easy to enjoy a delicious and affordable meal without breaking the bank. So why not head to this vibrant part of Kuala Lumpur and discover some of the best restaurants the city has to offer?
Check out our other article for more dining options – 6 Restaurants To Enjoy Brunch And Dinner At The Sphere Bangsar South
Streat Thai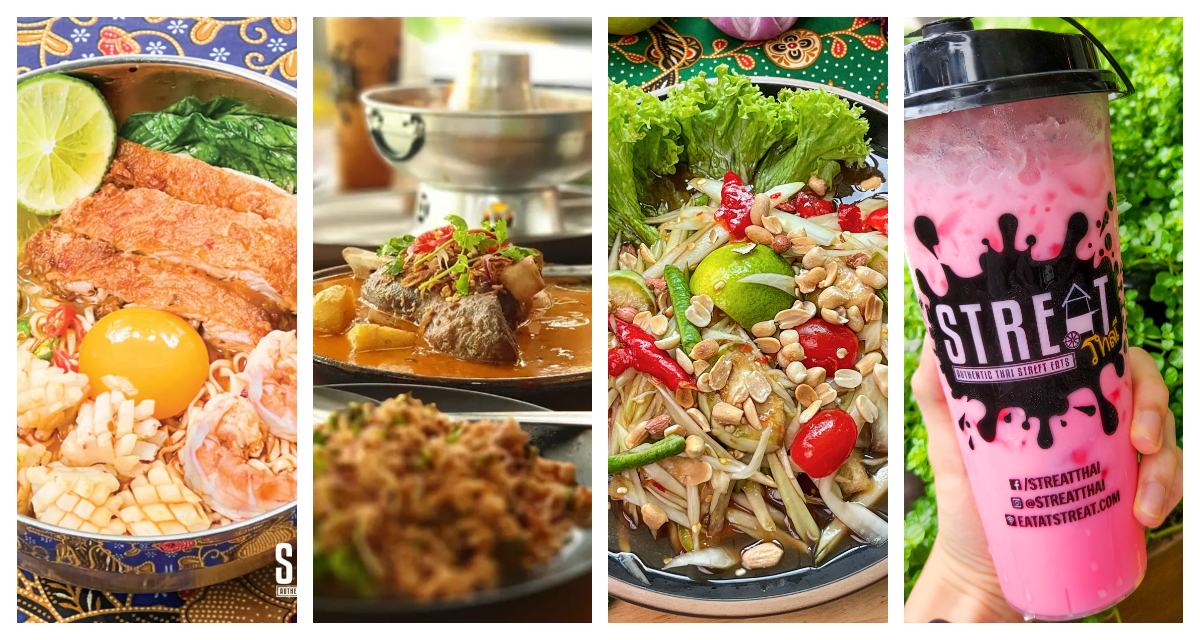 Streat Thai is a place that will make you feel like you are in Thailand. Streat Thai promises you a real Thailand dining experience just as you would find on the streets of Thailand. They spent months recruiting an extraordinary team of chefs and baristas from Chiang Mai, Chiang Rai, Pattaya, Nakhon Ratchasima, Bangkok and Hatyai. Each of the chefs specializes in different types of street food Thailand has to offer, ranging from som tum, pad thai, pad krapow, BBQ, tom yum, thai milk tea and more. Besides, enjoying Thai street food, you can also enjoy live football matches with it's 113" high definition projector and also live bands performance. This is definitely the place you should come to whenever you are craving for the authentic taste of Thailand. Reservation is suggested to secure you a table.
Why you must try Streat Thai:
Operate everyday, serving lunch, dinner and supper.
A variety of authentic Thai street food, main meals, beverages, and desserts.
This restaurant has a big space and is perfect for serving a big group of people
Why you might skip Streat Thai:
Most of the menus are sour and spicy food, may not suit everyone's appetite
Details of Streat Thai:
| | |
| --- | --- |
| Address: | Unit G-3, Level G, Nexus Bangsar South City |
| Cuisine: | Thai street food |
| Website: | https://www.eatatstreat.com/ |
| Contact: | 012-718 0128 |
| Business Hour: | Everyday, 11.00am – 10.00pm. |
Dolce Vita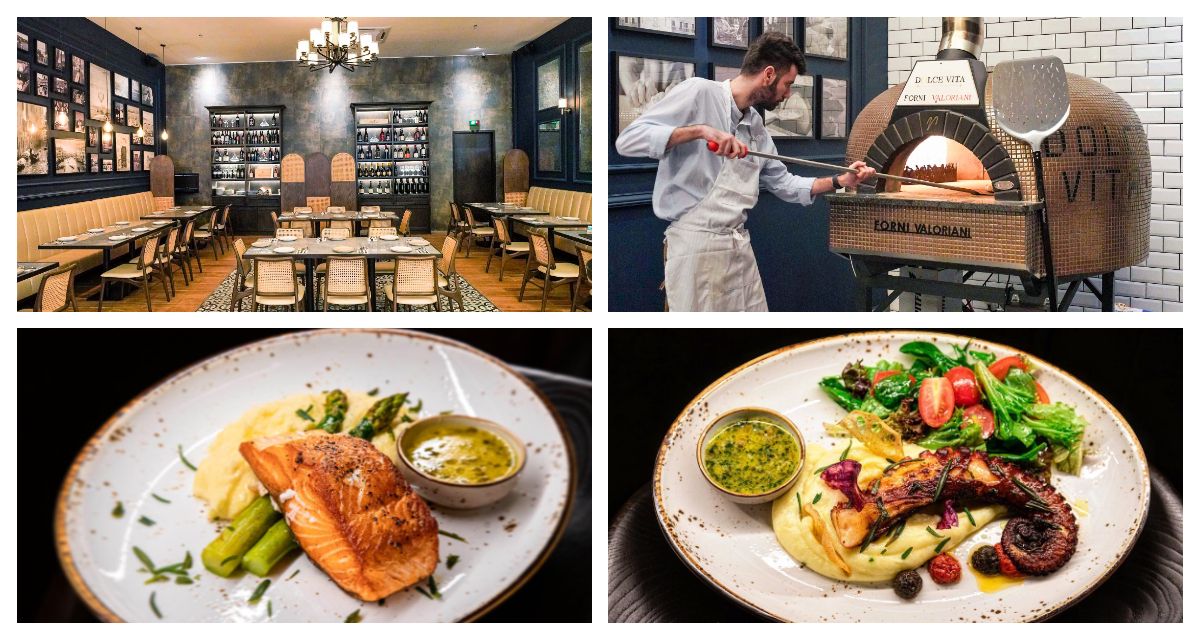 Dolce Vita is run under Portofino Group Malaysia. Portofino Group Malaysia was established by Chef Keli and hometown friend, Luca in 2014. Their ultimate goal is to make great, homemade pastas that are reasonably priced, without compromising on quality and authentic Italian taste. Currently , they are serving brunch as well as all-day dining in a relaxed brasserie setting. Serving fusion comfort foods from cuisines ranging from modern European to local Asian. Dolce Vita specializes in fresh handmade pizzas, pastas and other Italian classics, utilizing classic cooking techniques that warm the heart. Besides authentic Italian food, they also served Italian desserts.
Why you must try Dolce Vita:
Serving all-day meals, from brunch to supper.
Good variety of food and beverages menu.
Chilling environment.
Why you might skip Dolce Vita:
Although the restaurant is comparatively smaller than others, it is highly recommended to make a reservation in advance when dining with a large group of family or friends
Details of Dolce Vita:
| | |
| --- | --- |
| Address: | Unit G-17, Level G, Nexus Bangsar South City |
| Cuisine: | Homemade Italian cuisine |
| Website: | https://www.portofino.my/dolcevita |
| Contact: | 012-256 7309 |
| Business Hour: | Everyday, 10.00am – 11pm |
Fuel Shack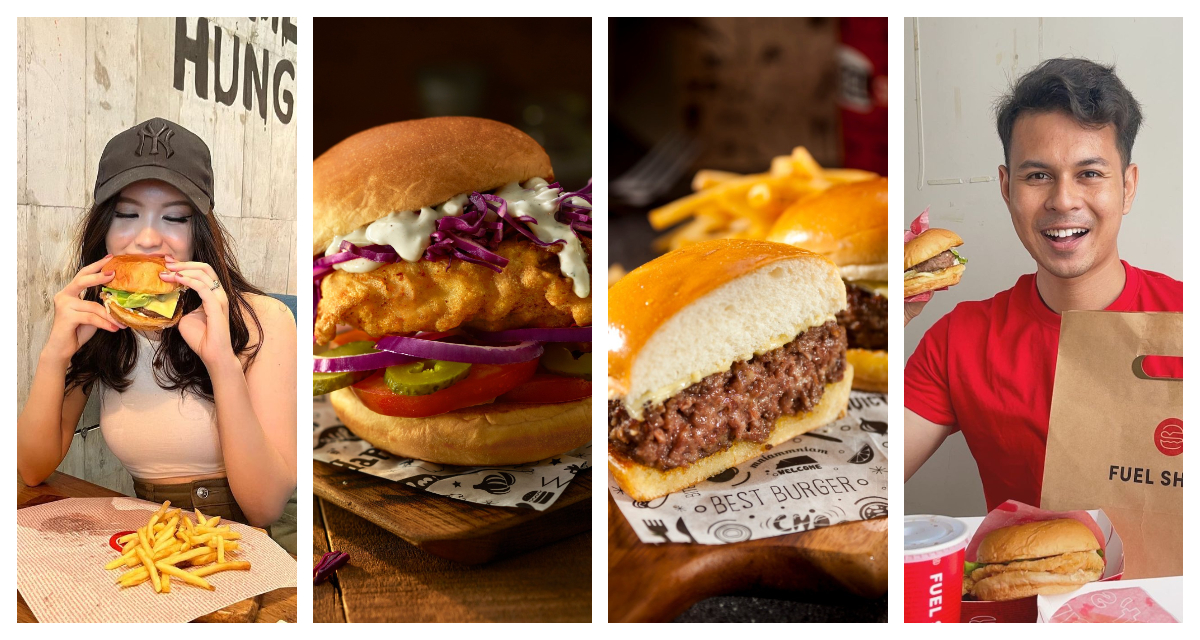 Fuel Shack is serving burgers. But they only use 100% grass-fed Australian beef and lamb, each burger is cooked to perfection using the highest quality toppings brought to each Fuel Shack location. They cook their burgers to flavor-filled perfection so you can get a burger that is served at the right temperature and the right taste every time. By using premium quality ingredients, they have redefined the concept of fast food. FUel Shack is a warm and inviting eatery, complete with impeccable design work, serves up both exclusive food and drinks with soothing music to accompany the diners. It has a hip atmosphere that appeals to a wider range of people who are looking for an expanded menu. Fuel Shack is certified as Halal under JAKIM.
Why you must try Fuel Shack:
Use 100% grass fed Australian beef and lamb to make patties.
Healthier version of fast food.
No reservation needed.
Why you might skip Fuel Shack:
Their menu boasts of high-calorie options, which may not be the best fit for individuals who prioritize clean or light eating habits.
Details of Fuel Shack:
| | |
| --- | --- |
| Address: | Unit G-10, Level G, Nexus Bangsar South City |
| Cuisine: | Western Fast Food |
| Website: | https://fuelshack.com.my/ |
| Contact: | 03-2242 4777 |
| Business Hour: | Monday – Thursday, 11.00am – 9.30pm; Friday – Sunday, 11.00am – 9.45pm |
Edo Ichi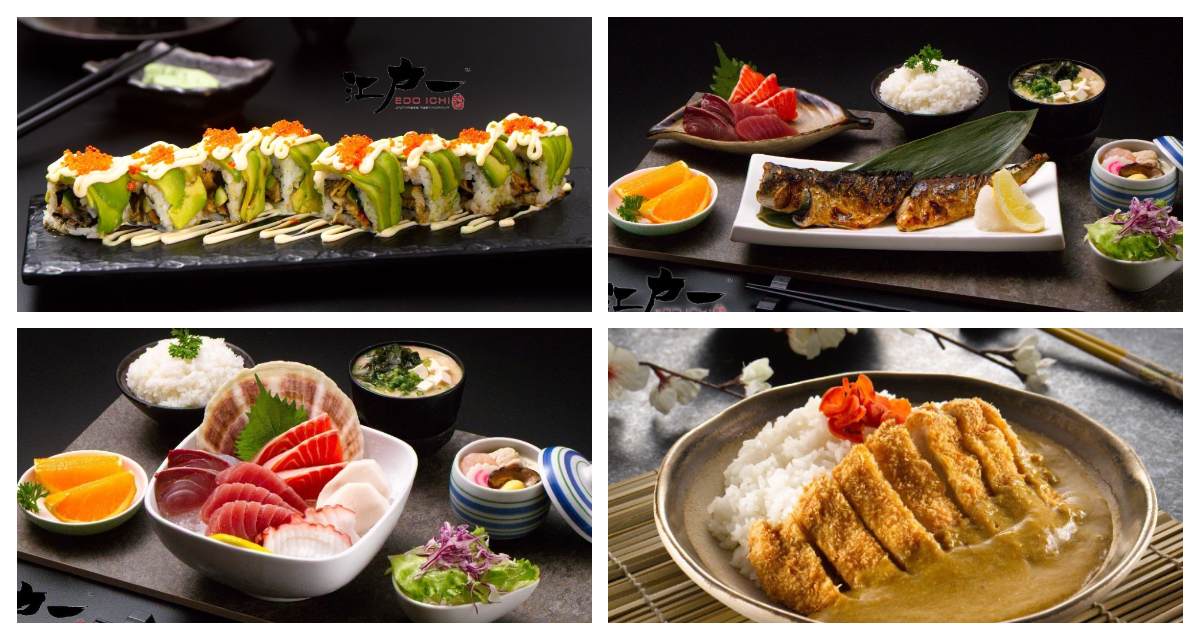 Edo Ichi is well known for their earnest pursuits in serving truthful Edo Period Japanese Cuisine. Their team of chefs consists of a big group of culinarians with Master Chefs taking the lead, and being responsible to enlighten the team to express their culinary mastery via a wide variety of Edo Ichi Style Japanese delicacies. There are up to hundreds of Japanese dishes in their menu for your choice, consisting of a seemingly endless variety of sushi and sashimi dishes on the conveyor belt, and hot dishes that are either barbecued, fried, stewed, smoked, or mix cooked in the kitchen. The taste and flavor they provide are guaranteed to be unique and non-replicable, which you can only have in Edo Ichi.
Why you must try Edo Ichi:
Authentic Japanese cuisine.
No need for a reservation.
Fresh air flown ingredients from Japan.
Why you might skip Edo Ichi:
Short lunch operating hours.
Details of Edo Ichi:
| | |
| --- | --- |
| Address: | Unit G-4, Level G, Nexus Bangsar South City |
| Cuisine: | Edo Ichi Japanese cuisine |
| Website: | https://www.edoichigroup.com/index.php |
| Contact: | 03-2242 2022 |
| Business Hour: | Monday – Thursday, 11.00am – 2.15pm, 6.00pm – 9.45pm; Friday – Sunday, 11.00am – 2.30pm, 6.00pm – 10.00pm |
Hock Kee Kopitiam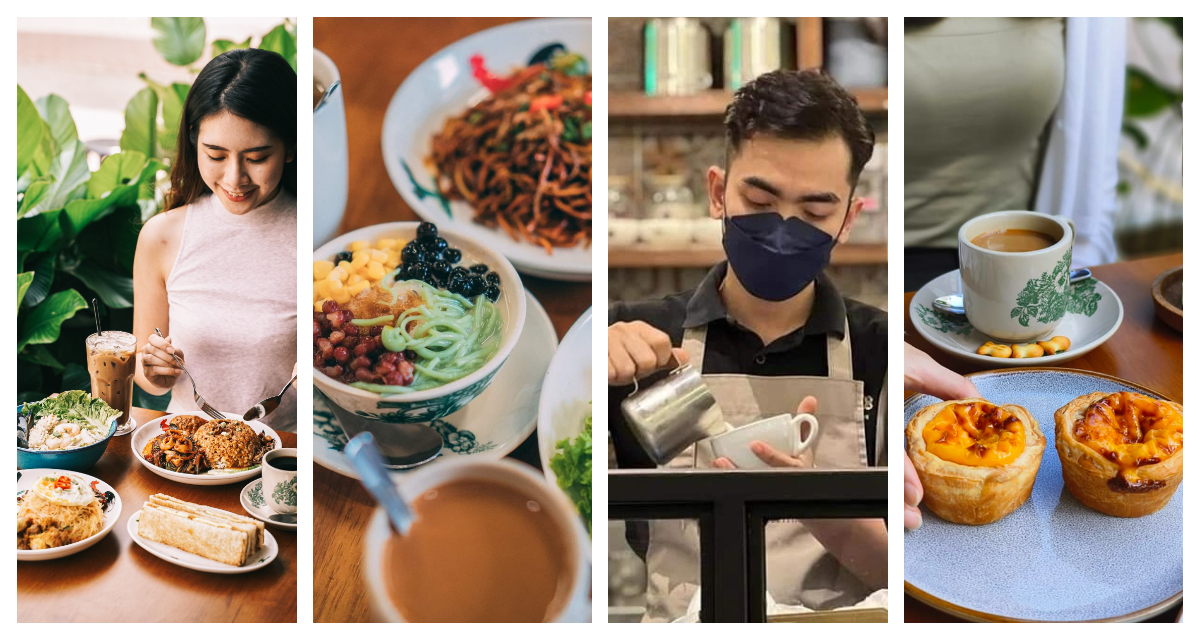 Hock Kee Restaurant is a unique dining destination that combines the best of Nanyang and western cuisine, offering a modern take on traditional Kopitiam and restaurant fare. Established in 2018 in Johor Bahru, Malaysia, this restaurant has quickly gained popularity among foodies and locals alike for its delicious and diverse menu. Recently, Hock Kee Restaurant opened a new branch at Bangsar South, bringing its fusion concept to an even wider audience. The restaurant offers a variety of choices, all of which are halal, including coffee and tea, famous egg tarts, rojak, fried kuey teow, chicken chop, signature chicken rice, polo bun, chicken laksa, nasi lemak, golden pumpkin kaya butter toast, sambal egg cucumber toast, lontong, and vegetarian options. With its innovative and delicious dishes, Hock Kee Restaurant is a must-visit for anyone looking for a unique and satisfying dining experience.
Why you must try Hock Kee Kopitiam:
A place where you can experience Malaysia multi racial local food.
Price is consumer friendly.
The restaurant prides itself on being both halal-certified and catering to the dietary needs of vegetarians.
Cons of Hock Kee Kopitiam:
Seating availability is limited and during peak hours, the restaurant may experience a delightful rush of patrons.
Details of Hock Kee Kopitiam:
| | |
| --- | --- |
| Address: | Unit G-164, Level G, Nexus Bangsar South City |
| Cuisine: | Local Malaysian cuisine |
| Website: | https://www.hockkeegroup.com/ |
| Contact: | 019-802 8977 |
| Business Hour: | Everyday, 8am – 10pm |
If you're looking to enjoy a good meal in Bangsar South, there are a few options to consider. For those who prefer to dine in, there are plenty of restaurants that offer a comfortable and enjoyable dining experience. Alternatively, if you're short on time or want to eat in the comfort of your own home, takeaway or food delivery options are also available. Whether you're in the mood for local Malaysian cuisine, Japanese sushi, or Italian pizza, there's something for everyone. So why not indulge in some delicious food and make the most of your time in Bangsar South?
If you're finding it hard to choose what to order at a restaurant, here are some tips to help you out. First, check out the set menu if they have one, as it's often a good value and may include some of the restaurant's best dishes. Second, ask the waiter what the best sellers are or if there are any signature dishes that are particularly popular. Finally, don't be afraid to try something new or ask for recommendations from the staff, as they may have some insider knowledge on what dishes are particularly good.